As well as Our Super Adventure, I also make these other comics!
GLITCH (May 2019, Scholastic Graphix)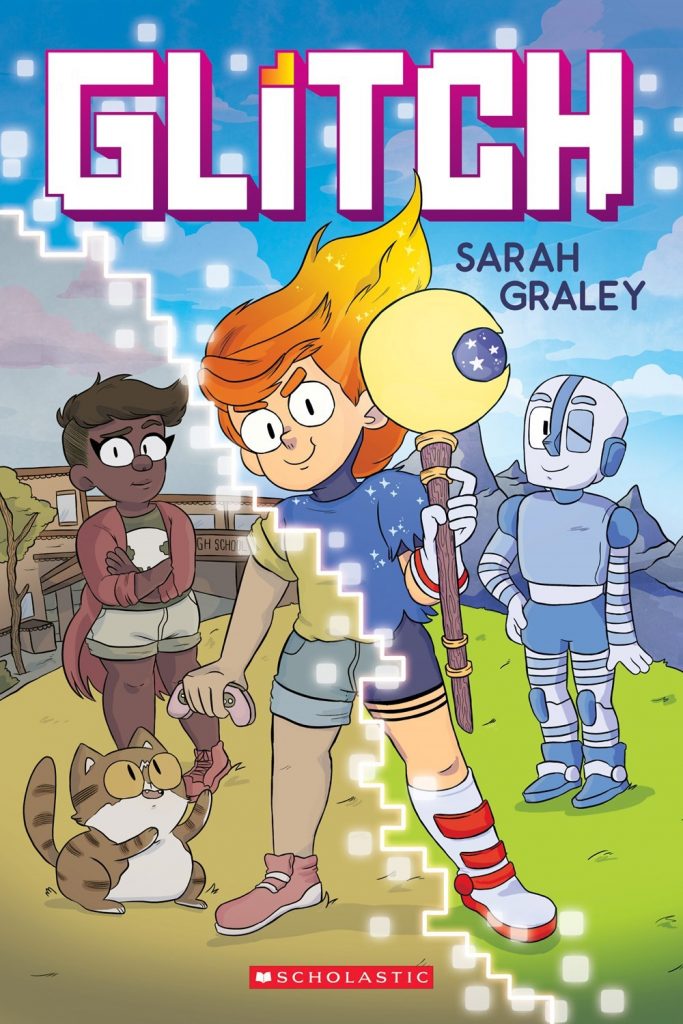 Izzy has an incredible secret — she can enter the world of her new video game!
She meets Rae, a robot who says Izzy is destined to save Dungeon City from the Big Boss. How is this possible?! And how can she fight for this virtual world when she's got a whole real life to keep up with: her family (though she could do without her mom's annoying cat), and her best friend, Eric.
Things get even weirder when Izzy loses a life while in the game, and she starts to worry about what might happen if she gets a Game Over for good.
Meanwhile, Eric has been super upset with Izzy since she's been keeping secrets and bailing on their plans.
Can Izzy survive Dungeon City and save their friendship?
MINECRAFT VOL. 1 (June 2019, Dark Horse Comics)
(Written by Sfé R. Monster, Art by Sarah Graley)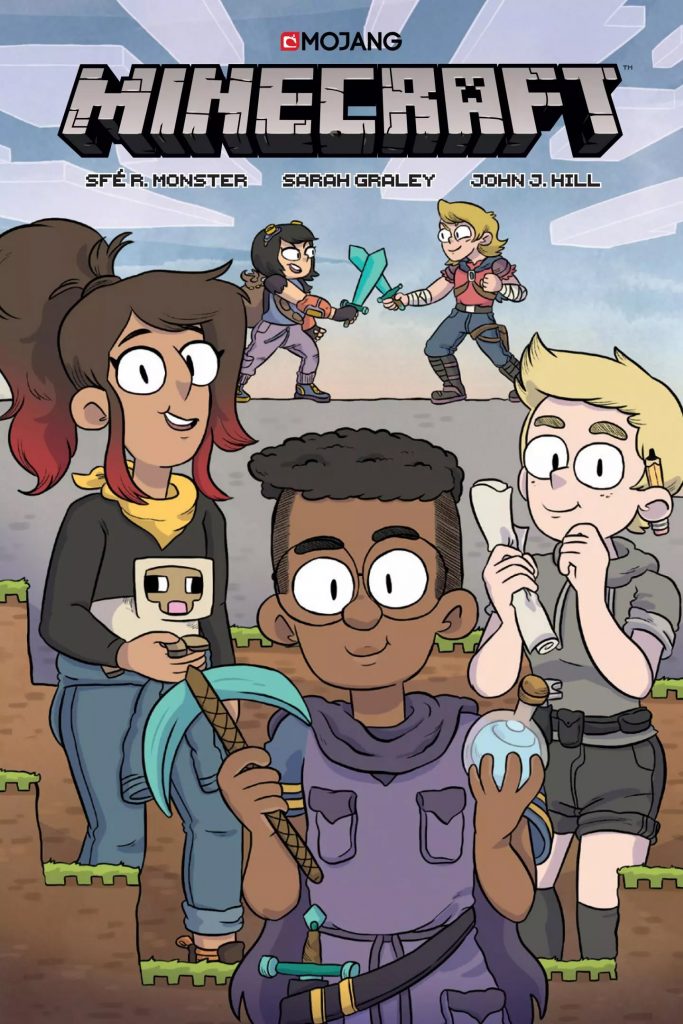 Tyler, along with his friends Evan, Candace, Tobi, and Grace have been going on countless adventures together across the expanses of the Overworld and are in need of a new challenge. They decide to go on the Ultimate Quest–to travel to the End and face off against the ender dragon!
KIM REAPER VOL. 2: VAMPIRE ISLAND (June 2019, Oni Press)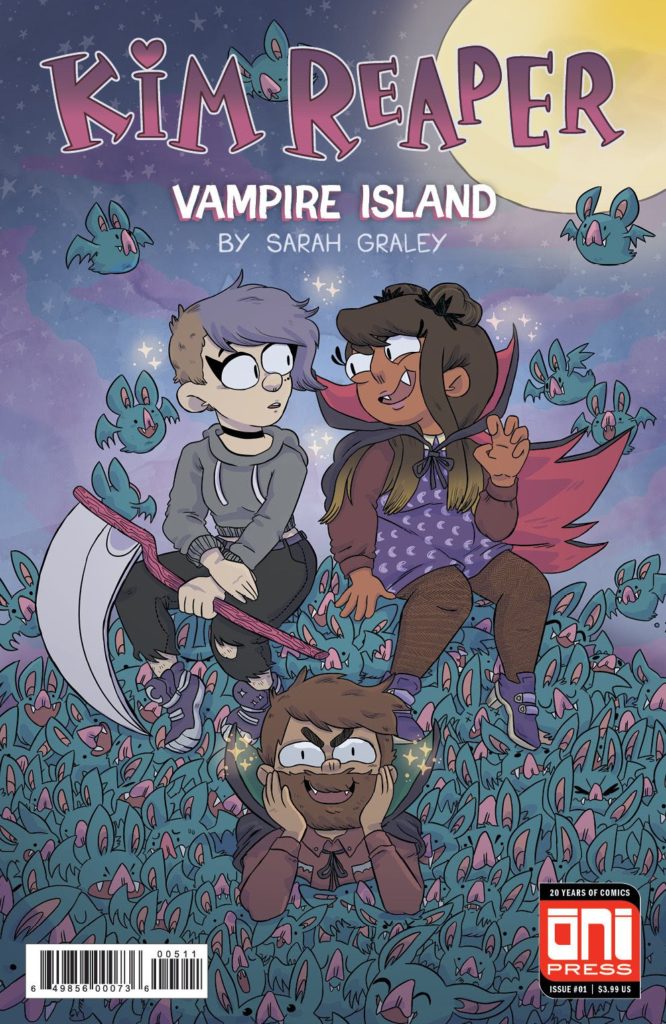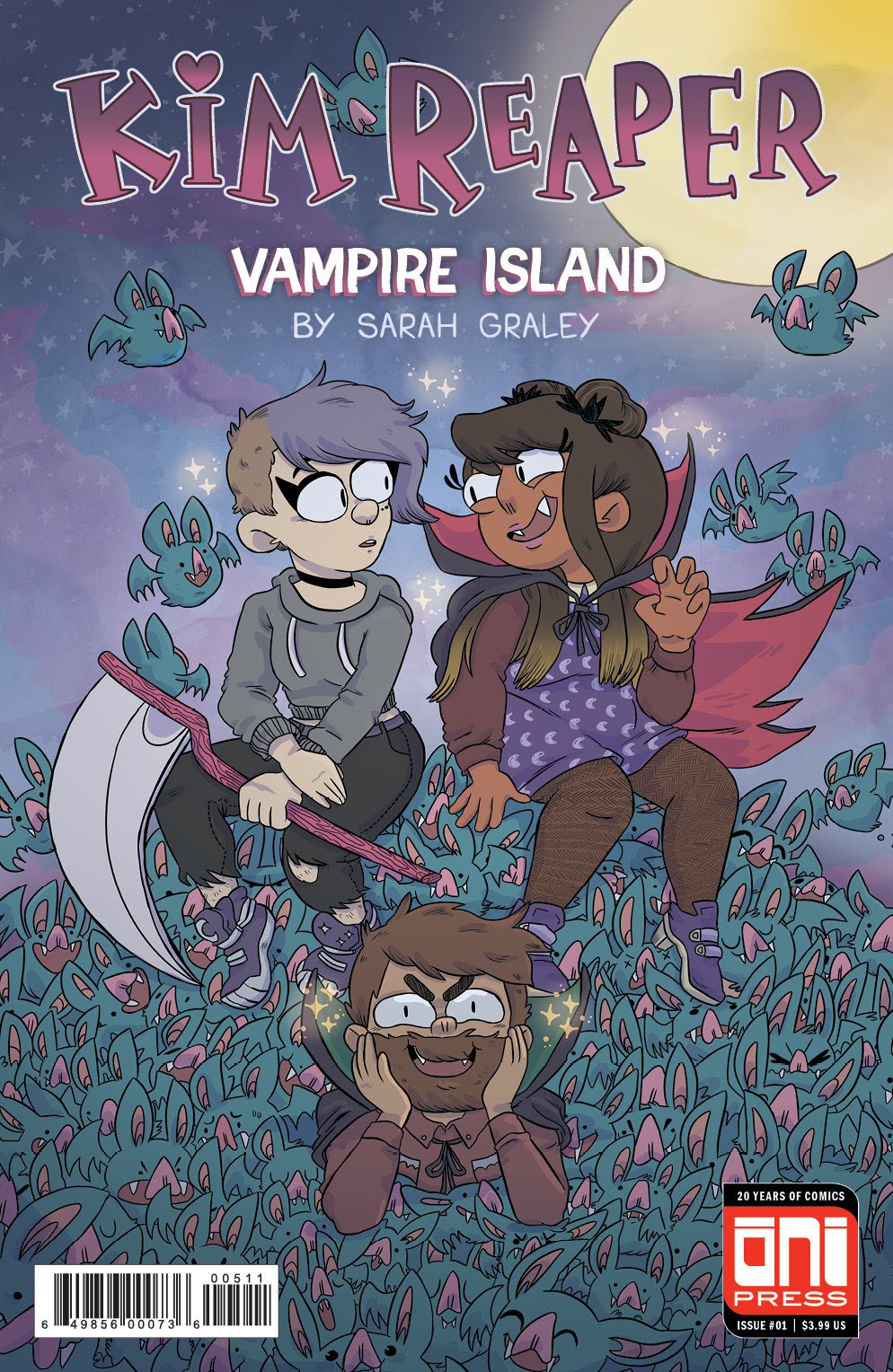 PART-TIME GRIM REAPER and NOW A SECOND SERIES WITH A WHOLE ISLAND OF VAMPIRES?!
Kim and Becka are back and dealing with the troubles of supernatural dating in Kim Reaper: Vampire Island! College relationships are tough for everyone, but they're EXTRA hard for Kim. Her grumpy grim reaper bosses are always mad at her, her girlfriend Becka's roommate keeps hanging around, and now everybody is super into vampires for some reason! And she accidentally let slip that she knew about an island full of them?!
Oops, better pack up your scythe—we're all going on a really weird date!
---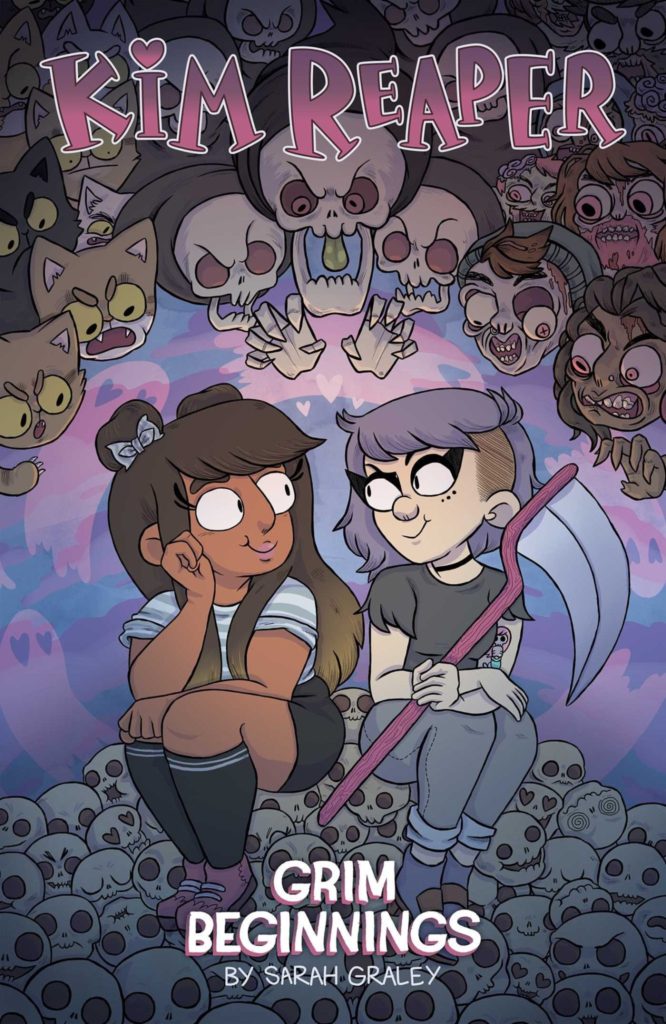 PART-TIME GRIM REAPER. FULL-TIME CUTIE!
Like most university students, Kim works a part-time job to make ends meet. UNLIKE most university students, Kim's job is pretty dang cool: she's a grim reaper, tasked with guiding souls into the afterlife
Like most university students, Becka has a super intense unrequited crush. UNLIKE most university students, Becka's crush is on a beautiful gothic angel that frequents the underworld. Of course, she doesn't know that.
Unaware of the ghoulish drama she's about to step into, Becka finally gathers up the courage to ask Kim on a date! But when she falls into a ghostly portal and interrupts Kim at her job, she sets off a chain of events that will pit the two of them against angry cat-dads, vengeful zombies, and perhaps even the underworld itself. But if they work together, they just might make it… and maybe even get a kiss in the bargain.
Grim Beginnings collects Issue #1-4 of the first Kim Reaper miniseries! You can buy it from my online store, Amazon, or your favourite comic/book store!
---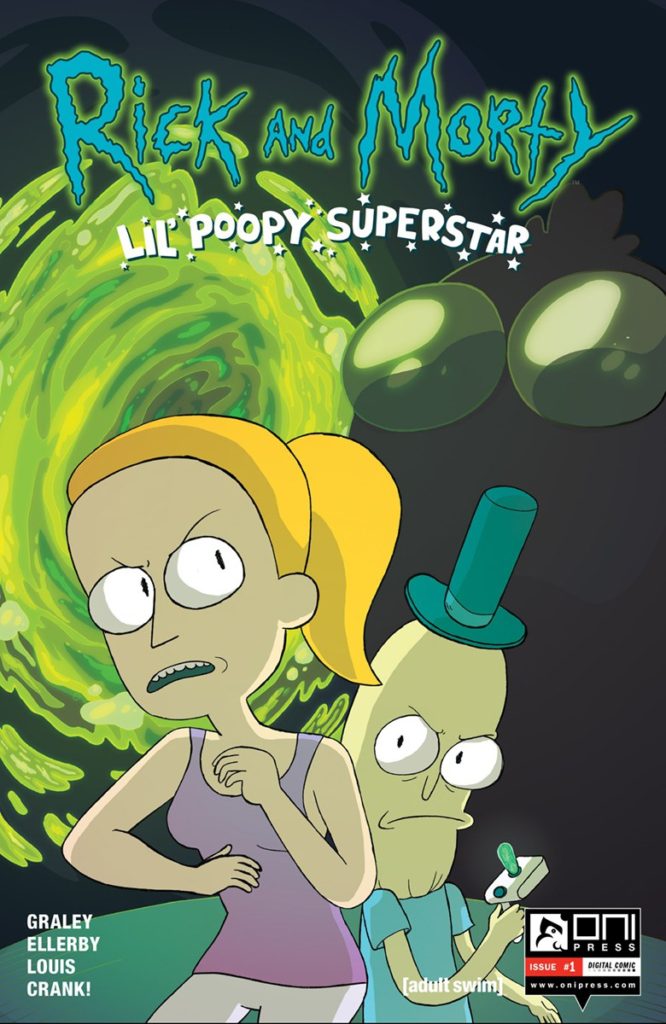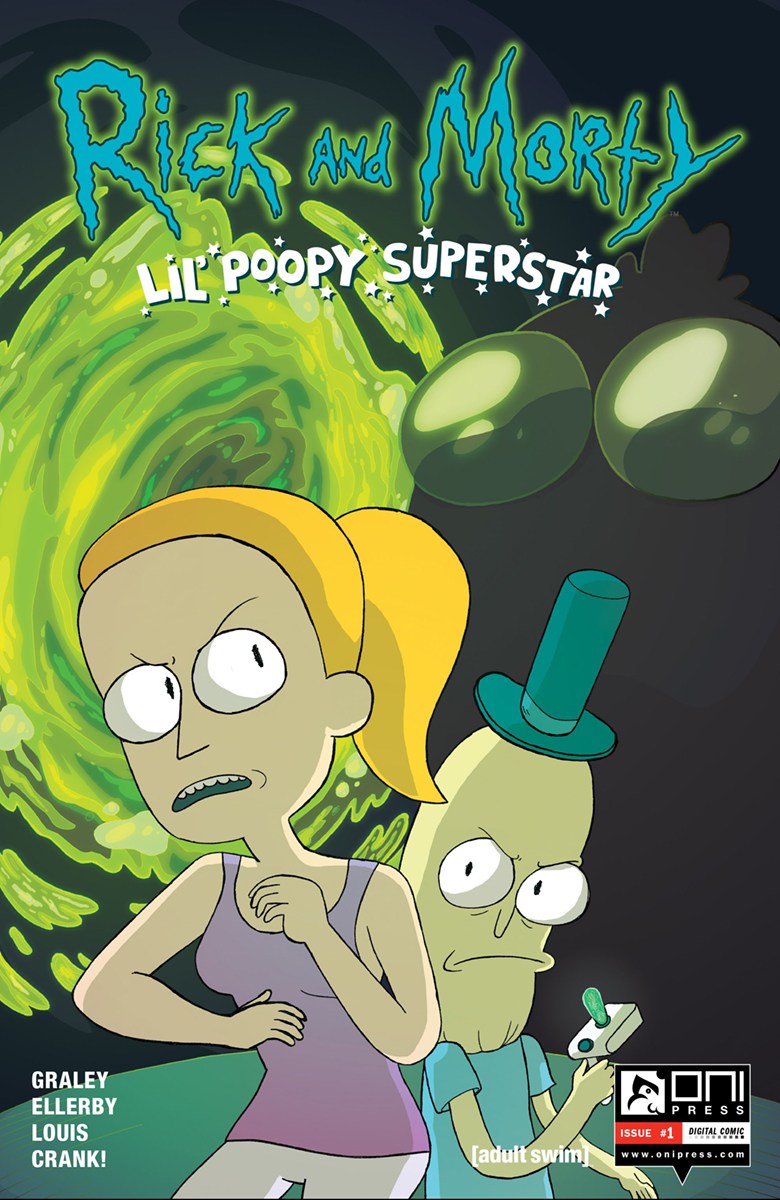 Five issue miniseries featuring Summer and Mr.Poopybutthole, written and drawn by me, with colours by Mildred Louis, lettering by Crank!, and backup comics illustrated by Marc Ellerby.
You can pick up the collected trade paperback from my online store now, or any good comic shop!
---
PIZZA WITCH (2015, re-release 2017, Self-Published)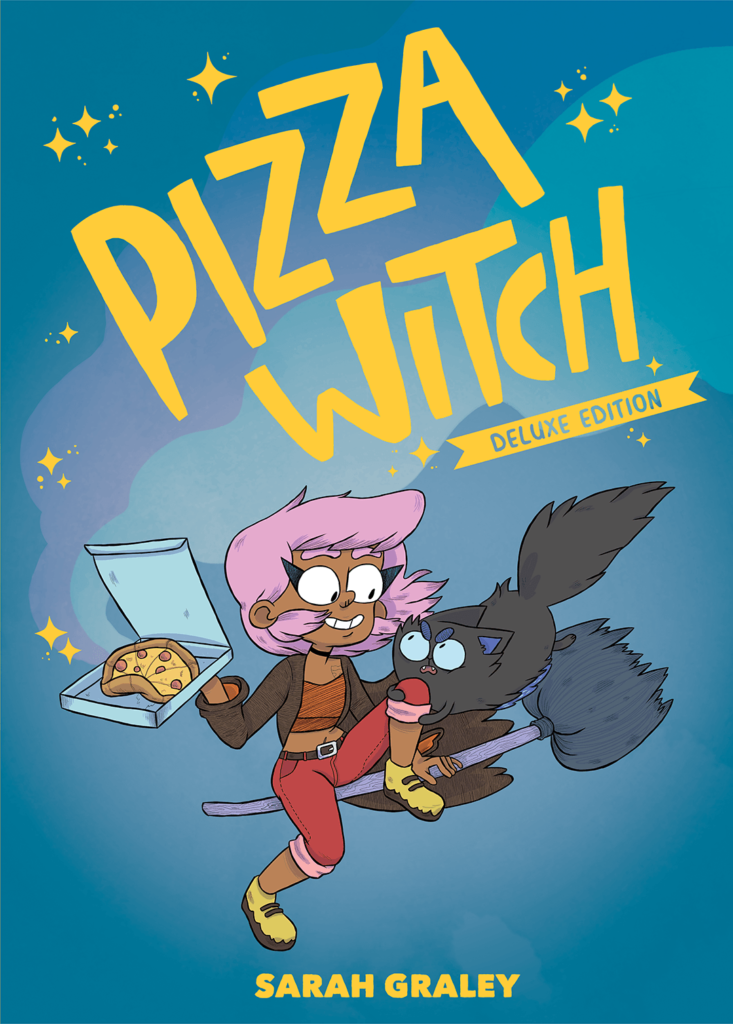 You can buy the digital PDF here!
Join Roxy, a pizza witch, and george, her black cat familiar, on a quest to get a date with a lactose-intolerant babe.
Can they tackle monsters, magic and cheese-free pizza in 30 minutes or less?
Your Favourite Pizza Witch was first self-published in September 2015 as part of a stretch goal on my Our Super Adventure Kickstarter!
Pizza Witch has since been reprinted in a deluxe hardback edition with a fancy cover with gold-embossed text, a relettered version of the original comic, a short bonus Pizza Witch strip and loads of extra behind-the-scenes stuff like sketches, character sheets and original thumbnails.