Yup, cat brushes are not for Sarah's!
Thanks to everyone who came to see us at ECCC! We had the best time in Seattle and met so many awesome people! We definitely want to come back next year. Our next show now is C2E2 in Chicago next month! We're looking forward to trying out that Chicago pizza that we've heard so much about!
Here are some photos from some the panels that I was on! (Thanks to Oni Press for these photos!)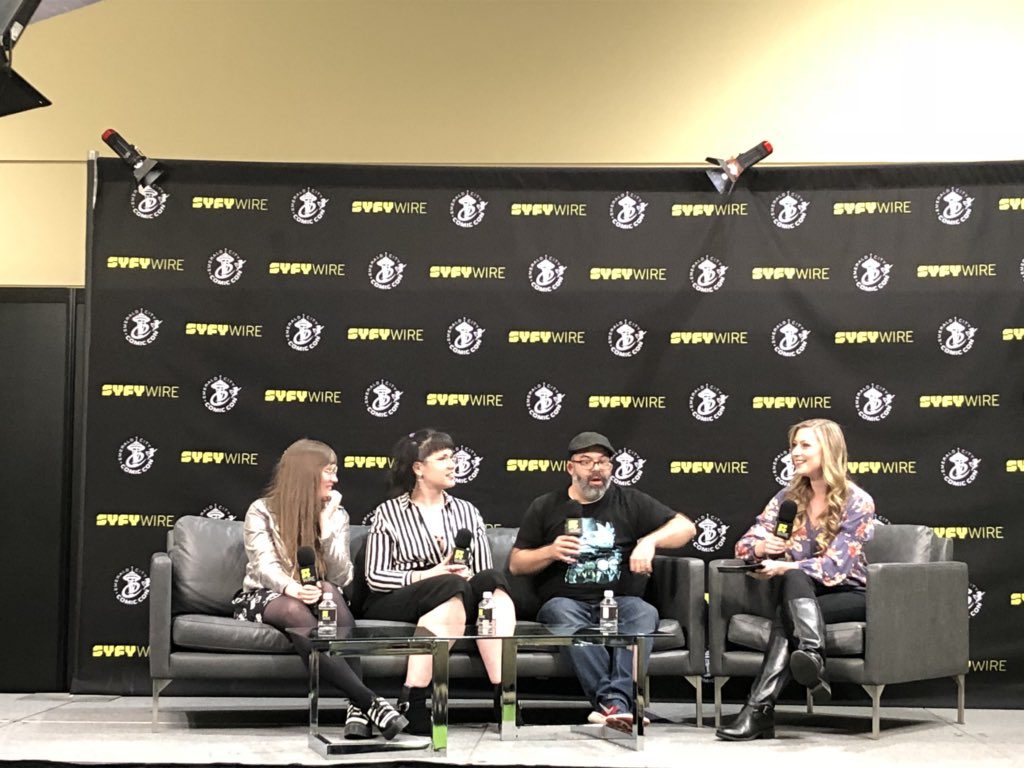 Rick and Morty Interview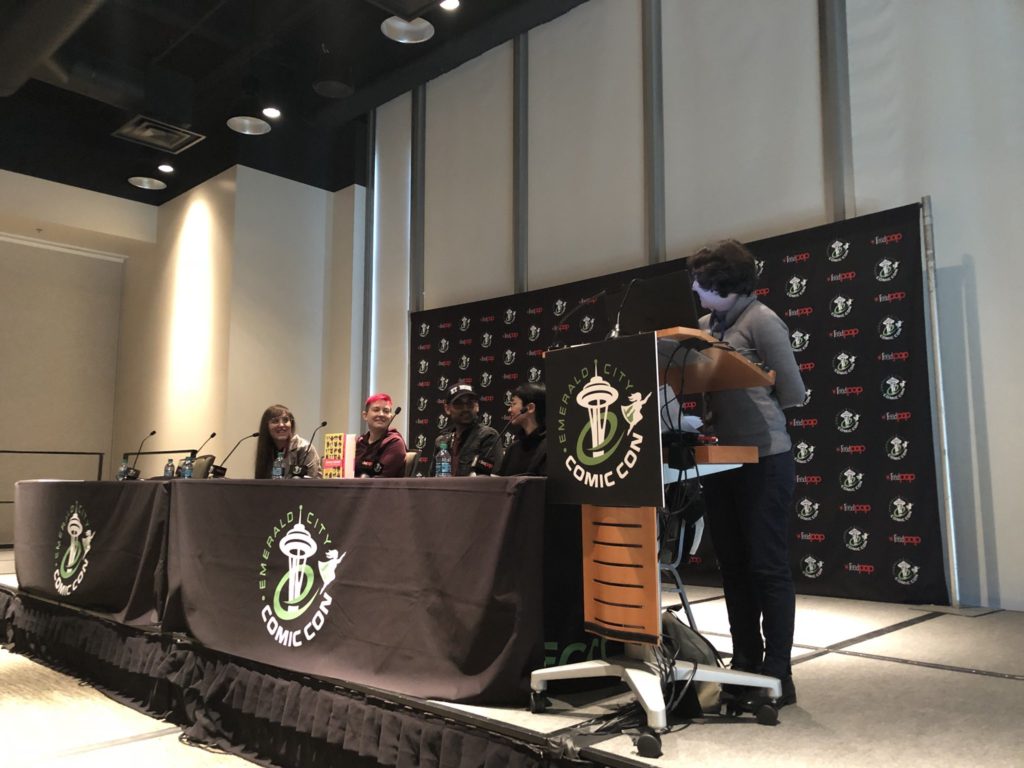 World of Webcomics Panel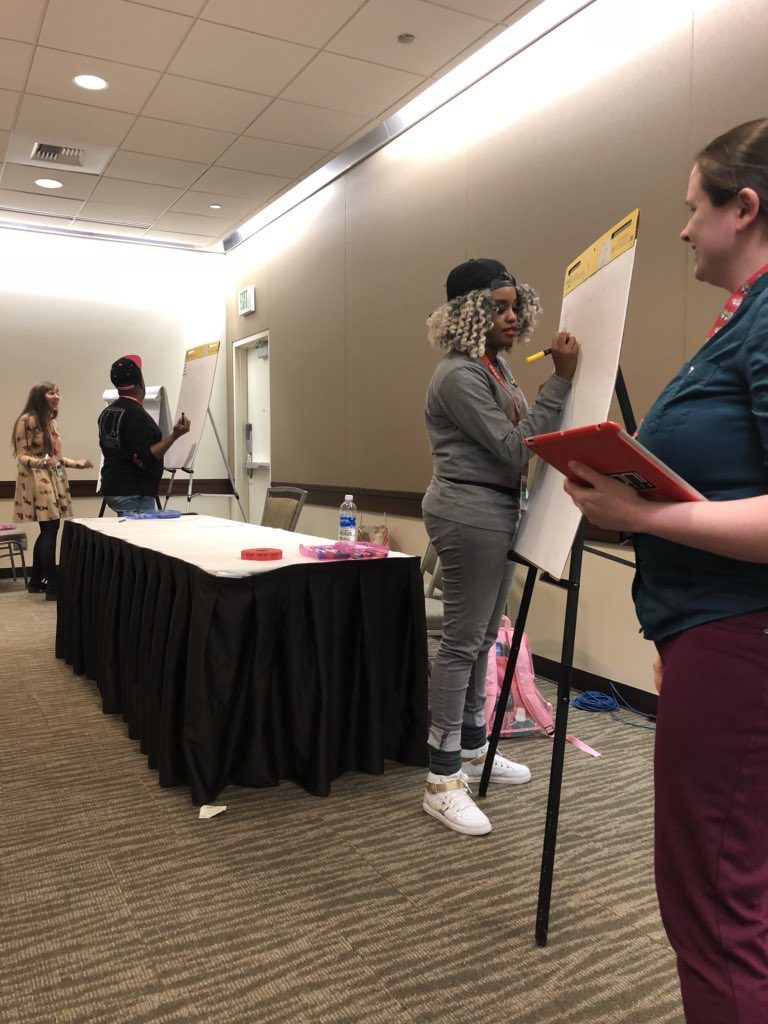 Character Design Live Draw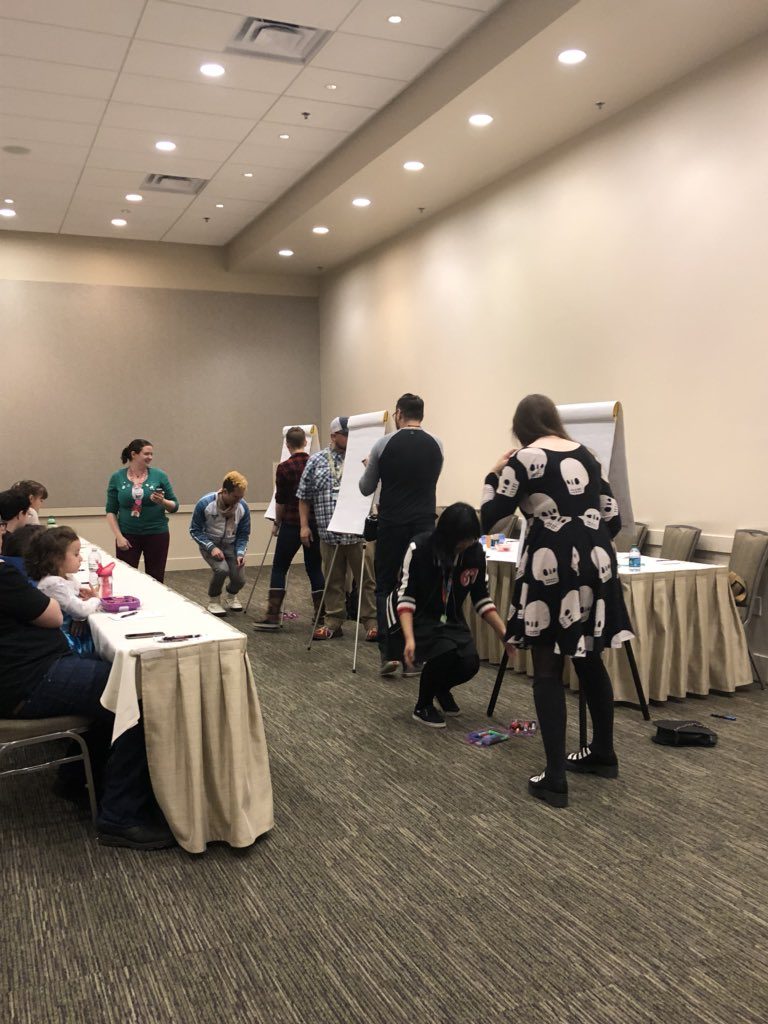 Monster Battle Time KO!