Always gotta make time for booty!
New Pin Range Launches Next Monday!
Hey! We're going to be launching a new range of pins next Monday! Stay tuned for some design previews! You can see the first one on this comic post over on my Instagram page (instagram.com/sarahgraley) right now! 👀👀👀
Read Kim Reaper Vol. 1 For Free Right Now!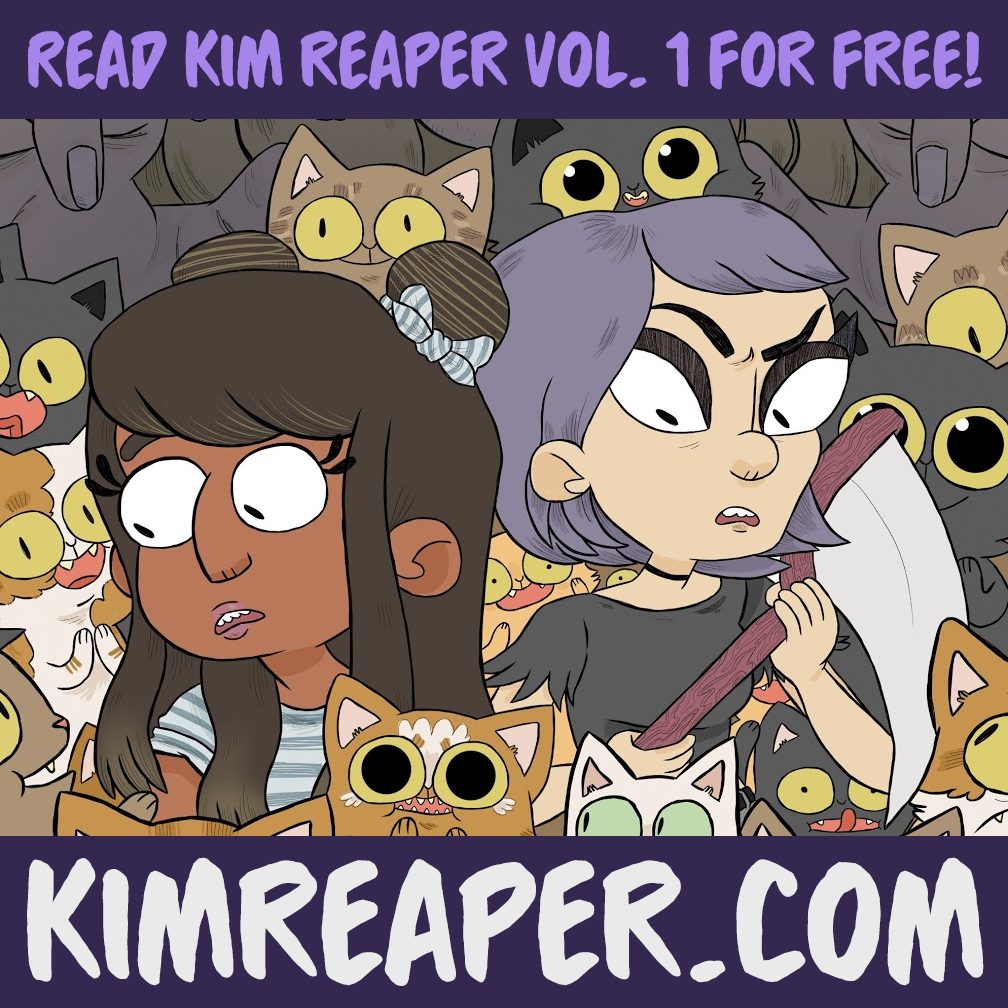 Also, a lil' reminder that you can currently read all of Kim Reaper Volume 1 for free over at www.kimreaper.com! It's spooky and cute and maybe there's smooching, too!
Donut The Destroyer – 2 Months Until Release!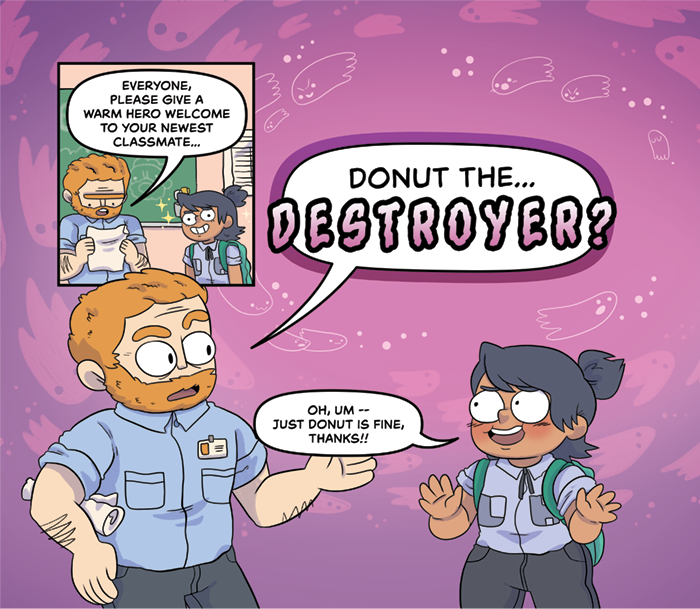 Lastly, we're just two months away from the release of Donut The Destroyer! You can preorder it from bookstores online right now! Me and Stef wrote it together and we're super happy with it! It's out through Graphix Books on June 2nd!