The cats won't be there…but will you?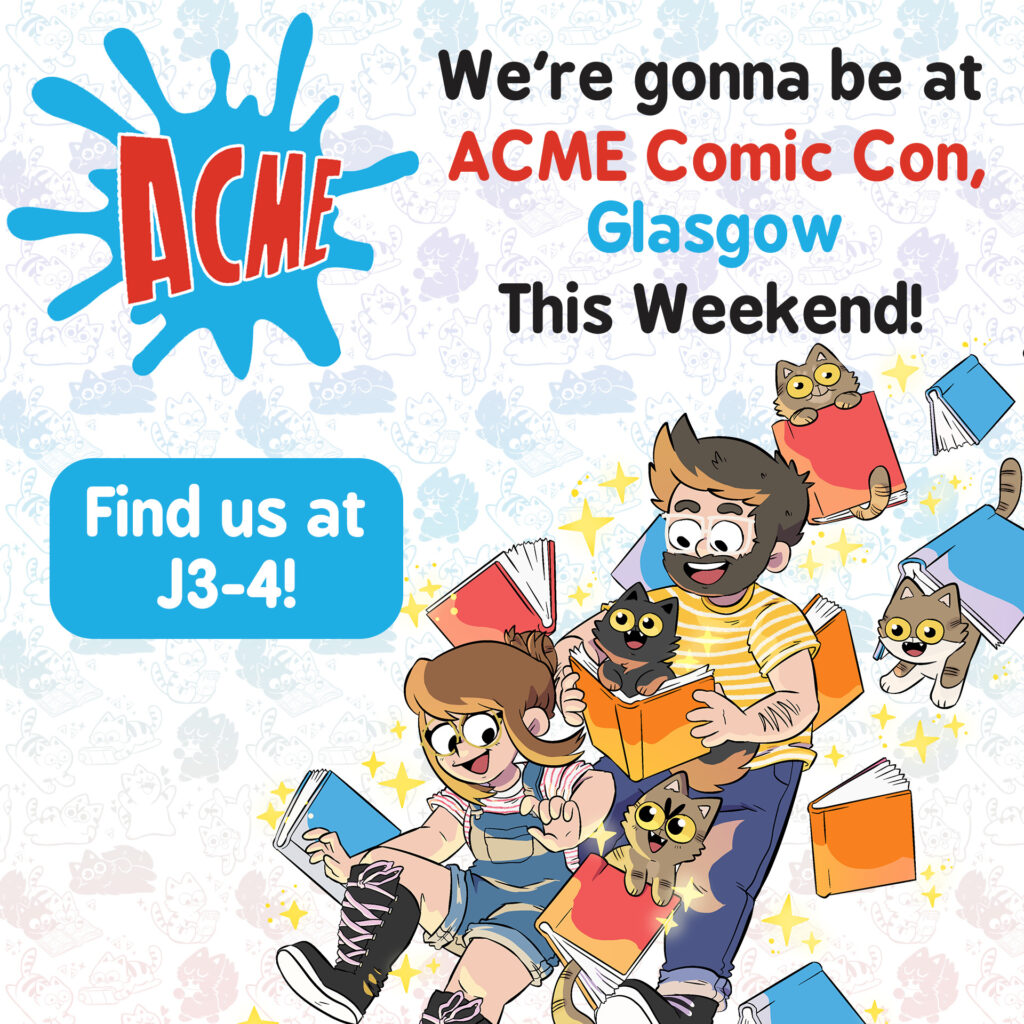 Here's our shows for the next few months!
✨ 24-25th September – ACME Glasgow
✨ 28-30th October – MCM London
✨ 12-13th November – Thought Bubble
Let us know if you'll be at any of these! 😊 We'll be there with books, pins, beanies, prints and more!