🎃🎃🎃 Spooky season approaches! 🎃🎃🎃
I'm launching a whole bunch of new spooky pins and a brand new spooky sweater on Wednesday! I'm so excited to share the new designs with you all!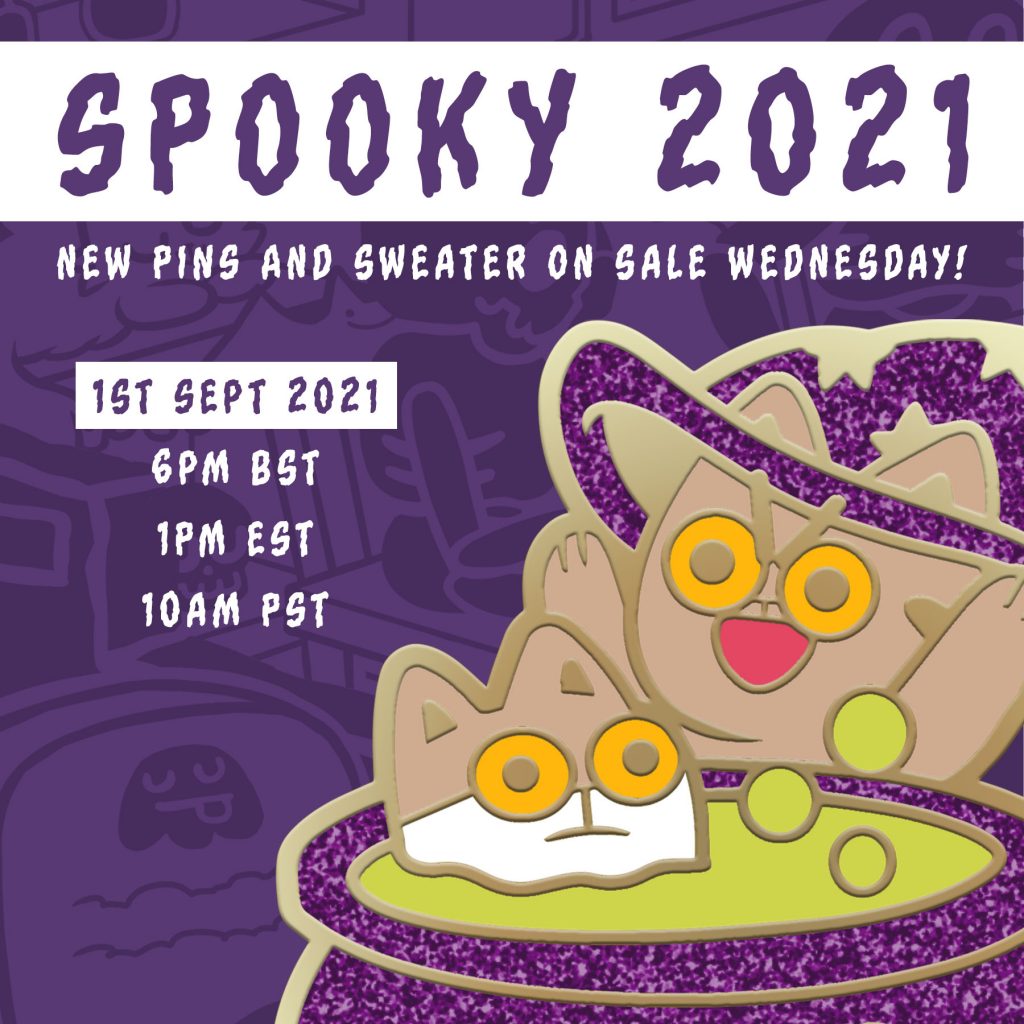 I'm also opening up a week long pre-order for pumpkin patch sweaters on Wednesday too – we had a bunch of people get in touch asking us to restock it so make sure you set an alarm if you want one!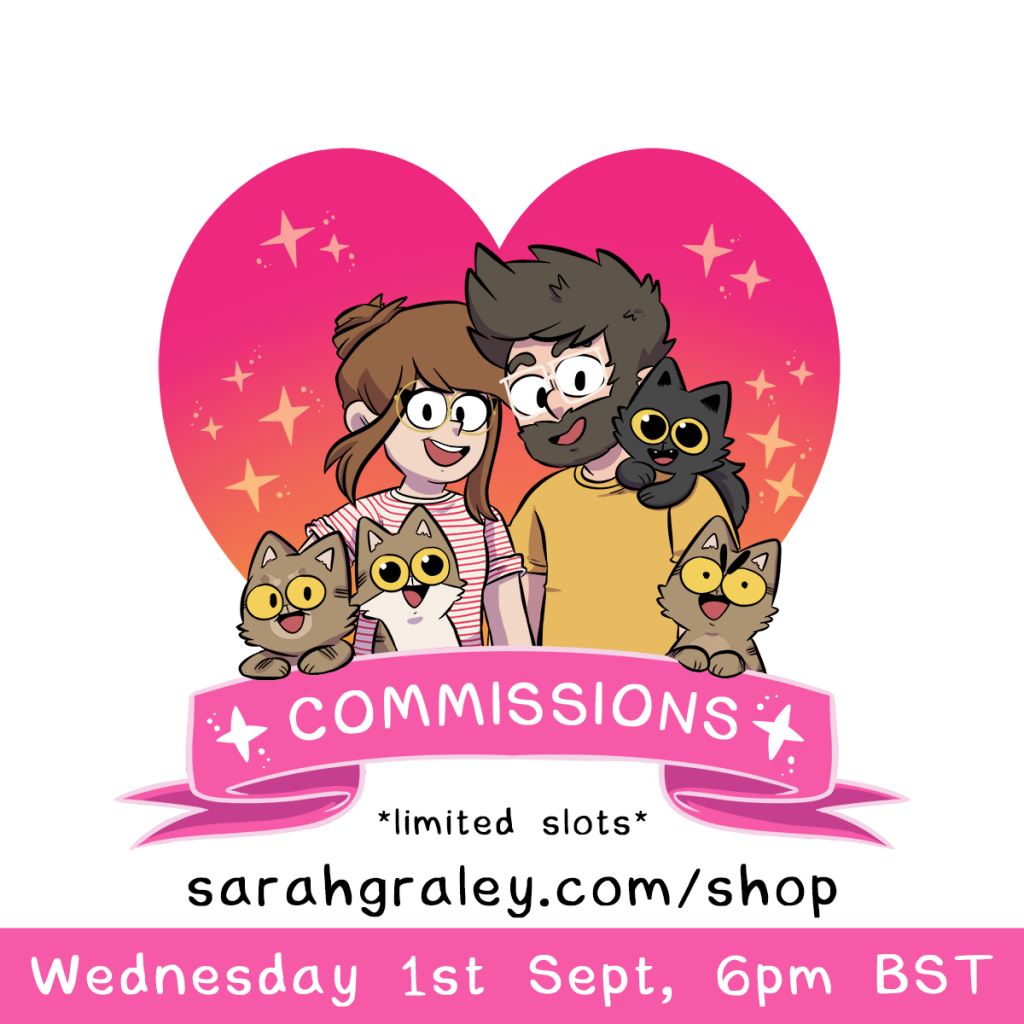 Lastly, my portrait commissions will open up again on Wednesday! I'll be taking on a limited amount of commissions for September so get in early if you want one! I've had so much fun drawing everyone and their pets!