It's ME vs MY FRINGE! 🥊🥊🥊
I win…eventually?
Hey! I've got two cool bits of news!
Number 1 – Issue 3 of Marvel Action Spider-Man comes out in comic stores on Wednesday! Stef and I wrote the story and we can't wait for you to check it out! This month – Spidey faces up against an incredibly dramatic Mysterio!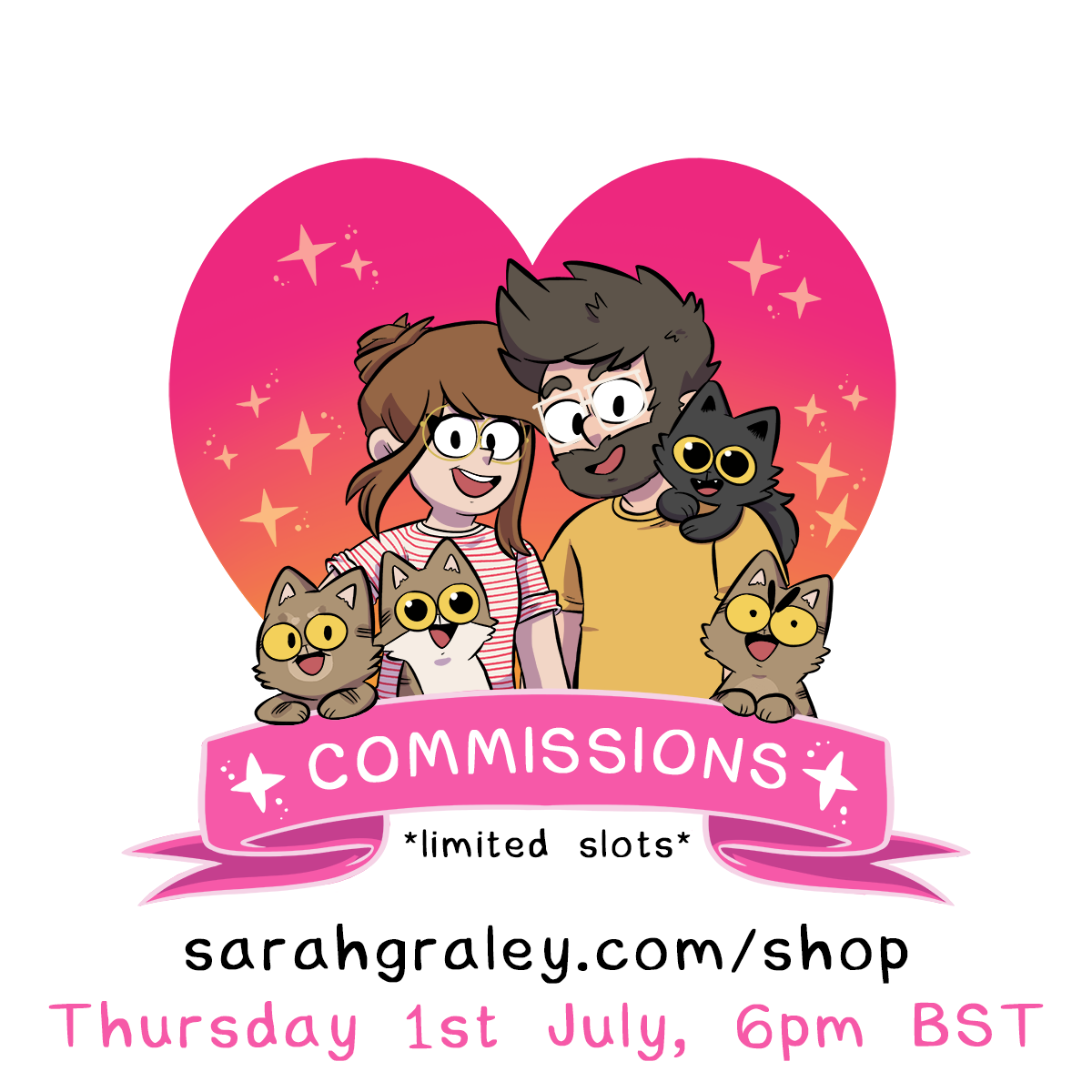 Number 2 – Commissions will reopen this Thursday on sarahgraley.com/shop from 6pm BST! All price details can be found on the website right now under Commissions. Thank you to everyone who commissioned me last month, I had a blast drawing your families and pets! 💖