Stef's a professional cutie! This is the first comic from the San Diego Comic Con section of our trip!
Taken from my new book OUR SUPER AMERICAN ADVENTURE which you can order from sarahgraley.bigcartel.com now! <3
We received the books and patches a bit earlier than we were expecting so most of the preorders are in the post already! This means if you're in the UK you should hopefully get the book in the next few days, and people not in the UK should get the book around the release date I think! We have less than 50 patches left so if you want one with your book – get your order in ASAP! We had more preorders than we expected – thank you all so much! <3
Here's what everything looks like in real life: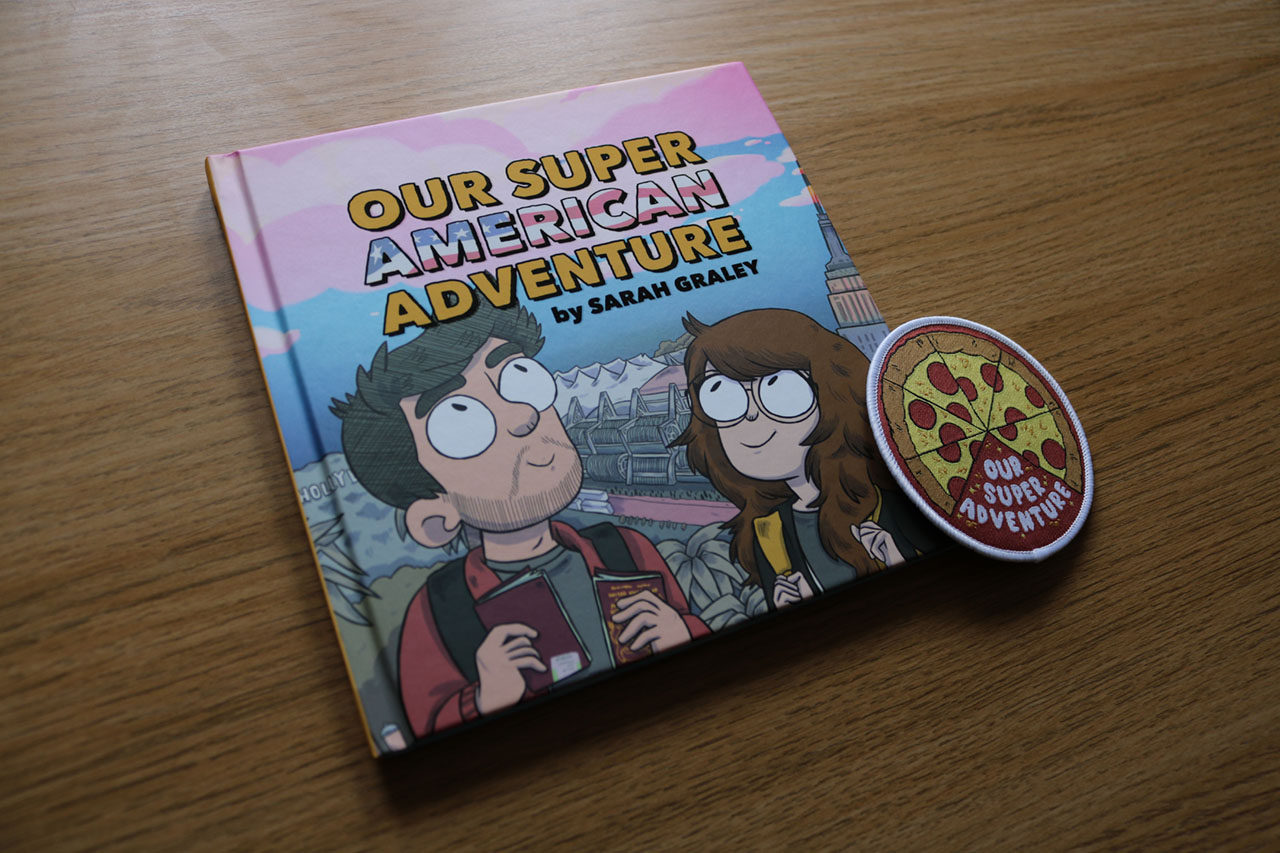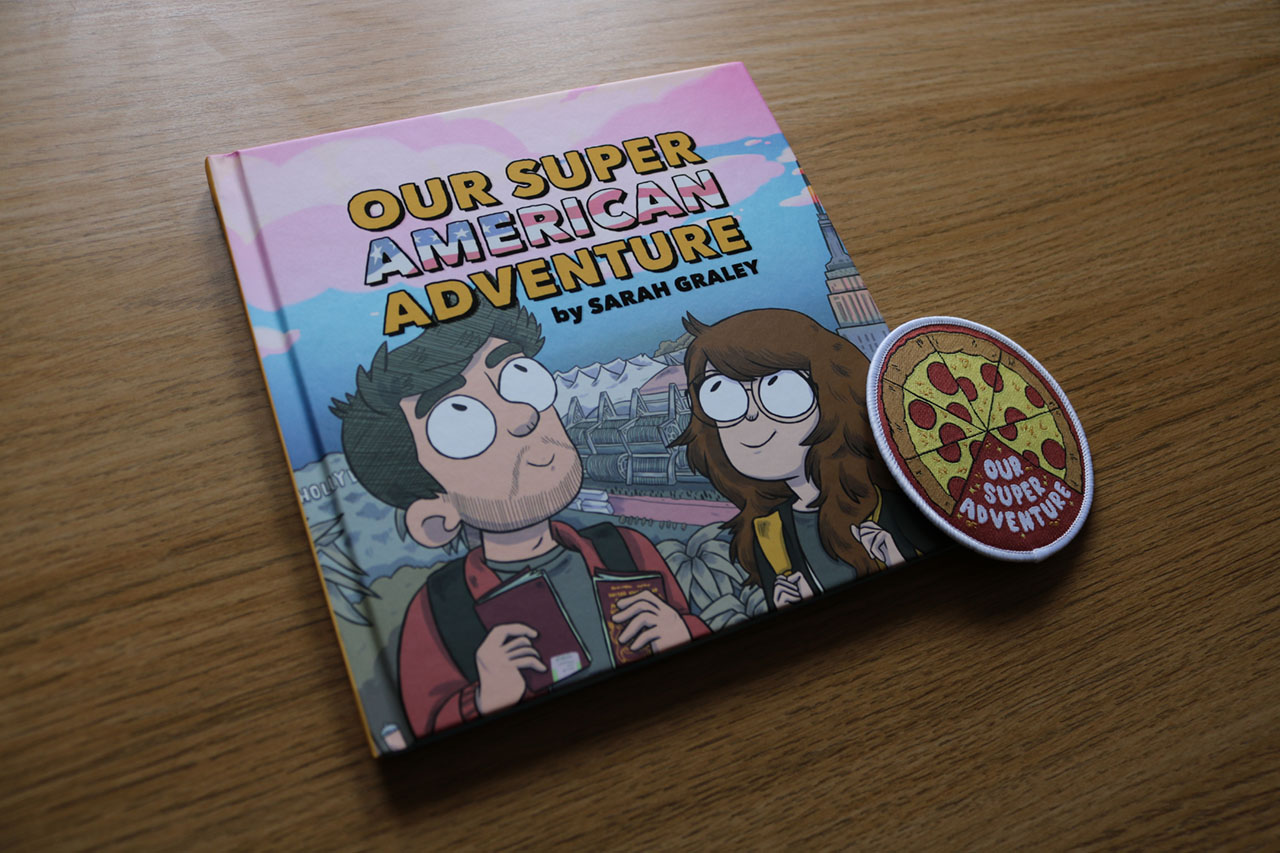 A huge thank you to everyone who's ordered so far – it means a lot!