Pesto! ❤️  This comic is from our new book, which is live on Kickstarter for 2 more days! Link: sarahgraley.com/kick
SURPRISE! We just unlocked the final stretch goal early so every physical copy of the book will now come with a free enamel pin!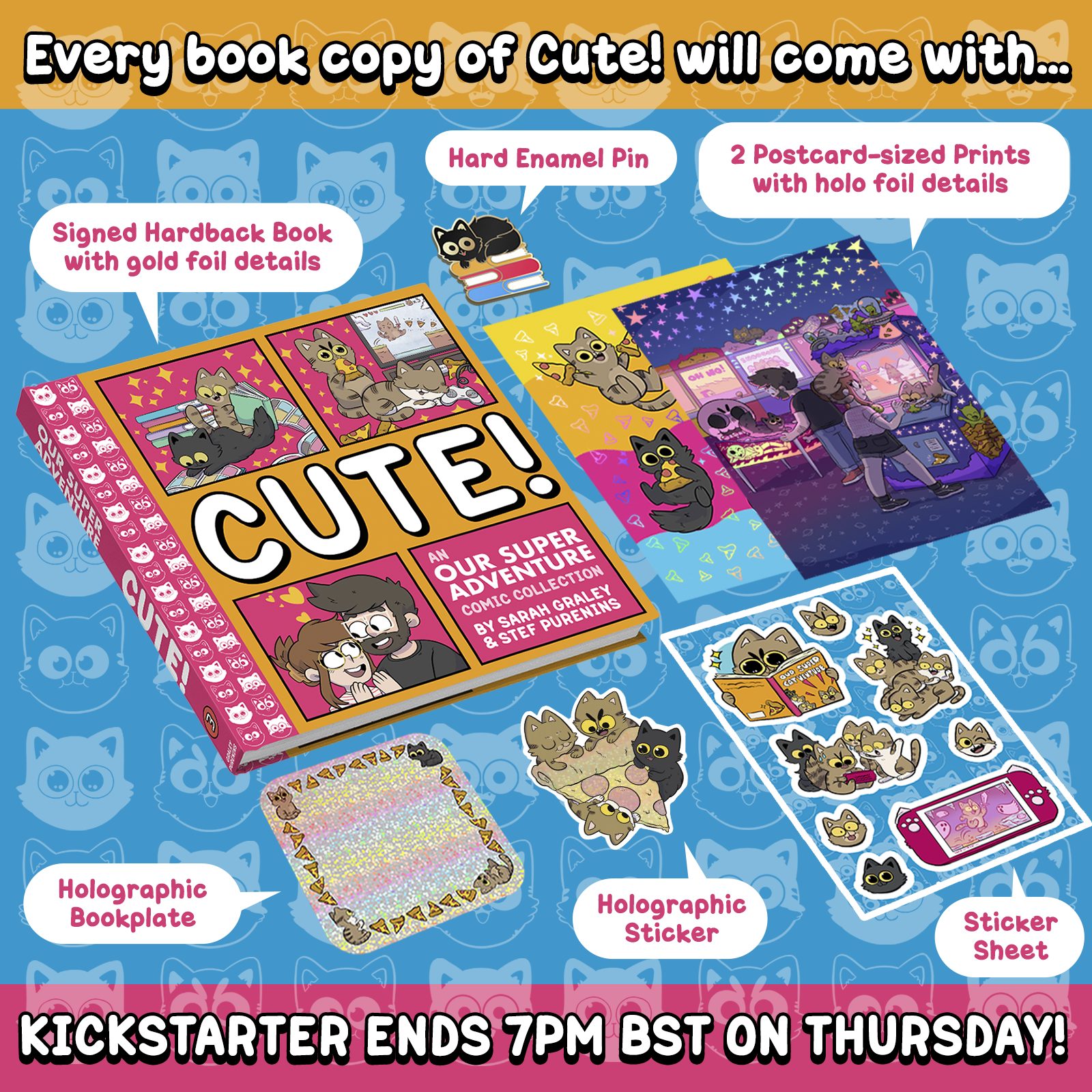 We figured that it would be a nice way to say thank you to everyone who's backed the project and we also really want to make these pins! I think we're allowed to bend our own rules for that 😊
Every copy of the book with now come with an enamel pin, a holographic bookplate, a holographic sticker, two postcard prints with foil details and a sticker sheet!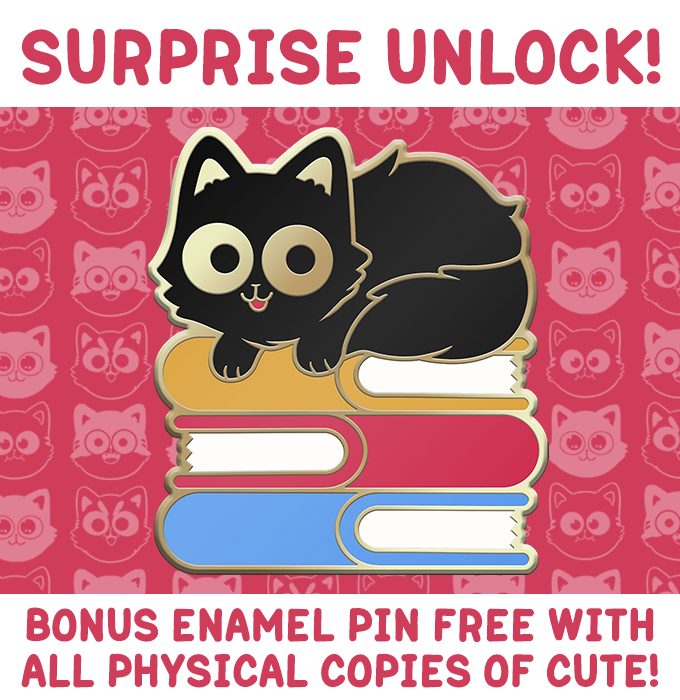 We're self publishing this book and this Kickstarter is the best way to ensure you'll be first in line to get a copy of the new book (as well as some cool bonuses and extra rewards!)
Thank you so much to everyone who's supported the Kickstarter so far – you're the best and we are incredibly grateful for the support!