Sleepy Stef ♥️ Heya! We're at NYCC this week! No booth, but we're doing a Donut giveaway, panels and book signings throughout the convention!
Here's my full timetable: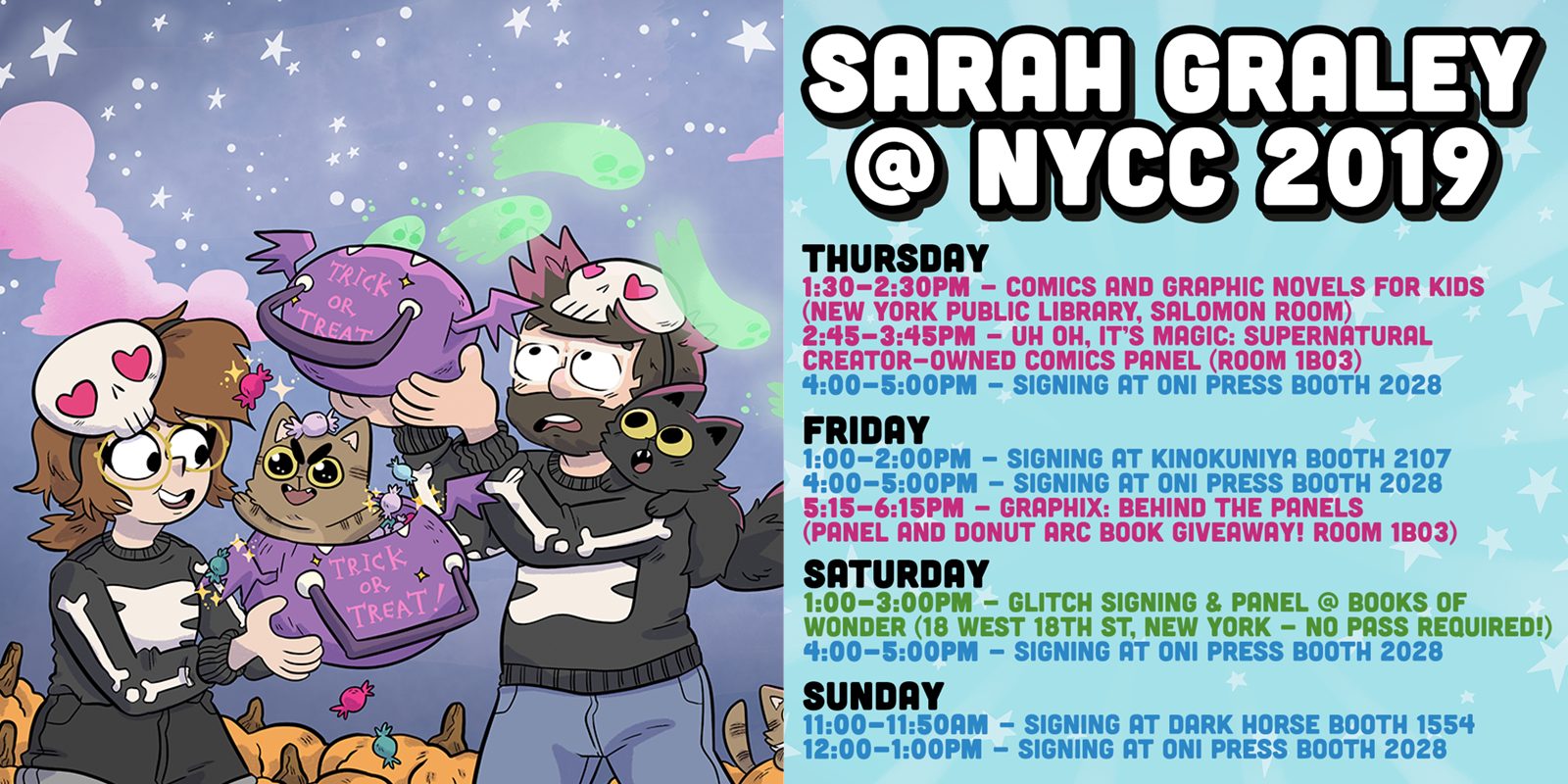 Here's a few important highlights:
FRIDAY – 5:15-6:15pm – Panel and Donut The Destroyer advance copy giveaway! Me and Stef will be talking about Glitch and Donut the Destroyer on this panel, and everyone in attendance will get a free preview copy of our new book, Donut the Destroyer! It's a super rough early edition, and your first chance to get to read the book! It's not out in stores until next June so this is a super early cool thing!
SATURDAY – 1-3pm – Glitch signing and panel at Books of Wonder – no NYCC pass required! I'll be signing copies of Glitch and talking about Glitch at Books of Wonder at 18 West 18th St in New York on Saturday afternoon – if you couldn't get NYCC tickets, here's your chance to come say hi and grab a copy of Glitch too!
We're so excited! Hope to see you at one of the signings or panels! 😀
Thank you to everyone who came to see us at MCM Scotland! It was our biggest booth so far and we had such a good time ♥️ Our next UK show – MCM London! Hope to see you there