Stef's just jealous, his dance moves are worse than mine!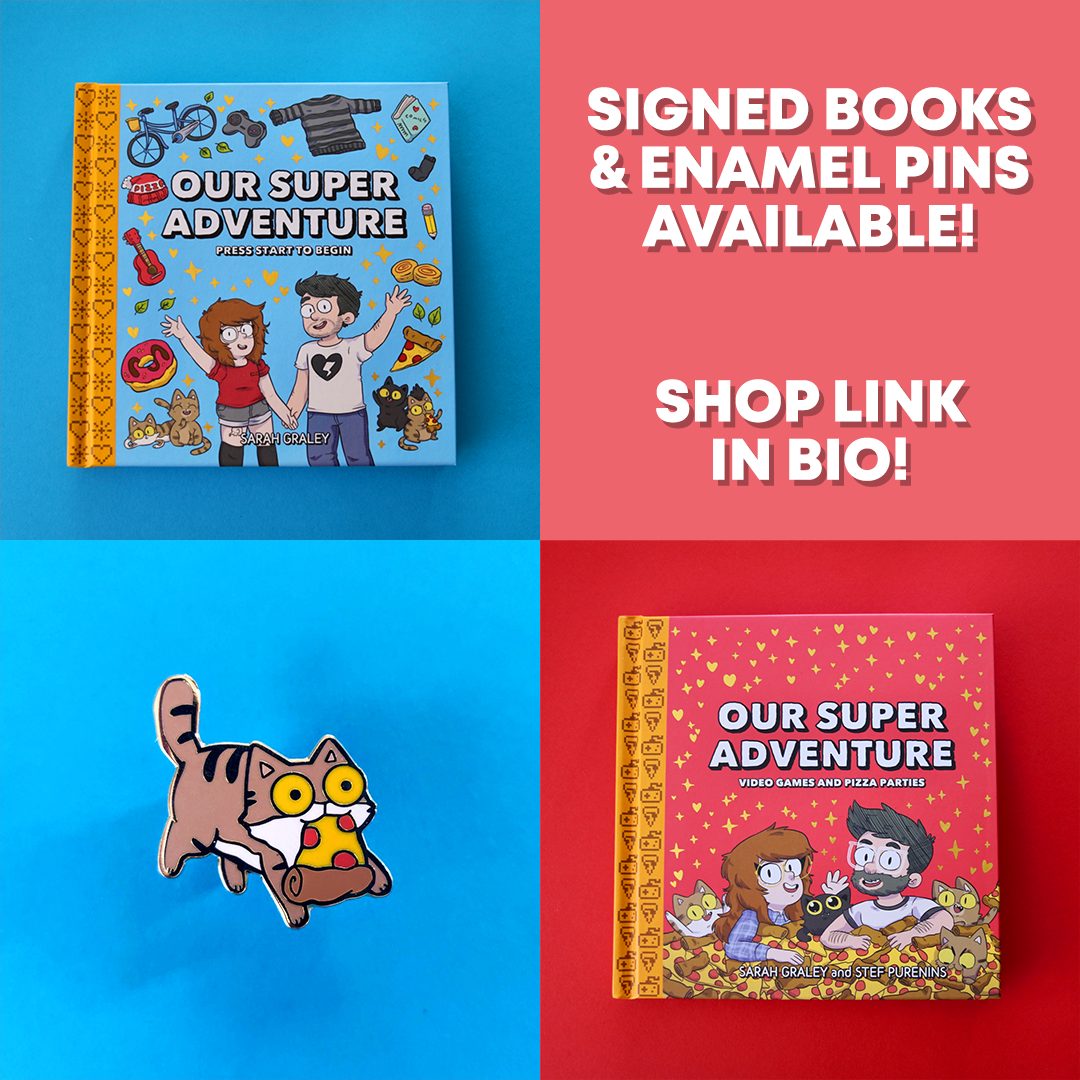 Hey! We've got a bunch of signed books and enamel pins available on our online shop! Check them out at http://www.sarahgraley.com/shop!
Our convention schedule for the first half of 2020 looks like it could stay pretty light so any support via our online shop is welcomed!
P.s. – If you're able to socially distance yourself at the moment, please do! You might not be showing symptoms but you could potentially give the covid-19 virus to someone else. Stay safe everyone <3
Online Shop | Patreon | Instagram | Webtoon | GoComics | Tapas | Podcast