sometimes my cats purr so loud i'm worried they'll explode
is this a universal concern???? they honestly sound like they're full of bees, keep those bees inside!!
Update time! I've got a lot of news so hold onto your seats.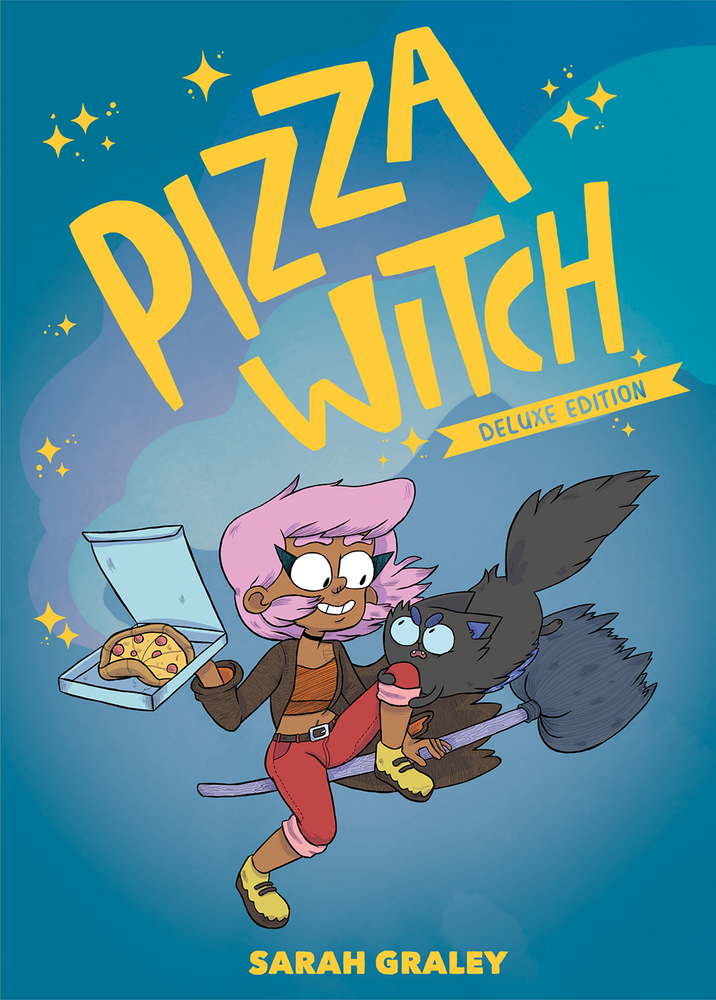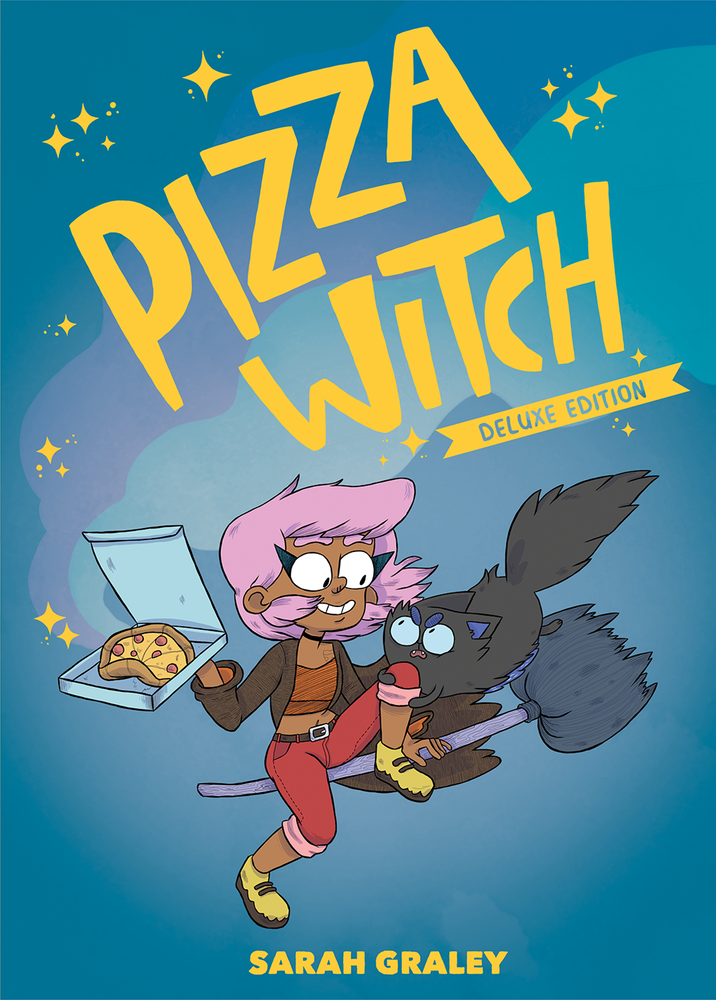 First up! I'm re-releasing my comic Pizza Witch, as a hardcover Deluxe Edition. This new edition features a new cover with gold foiling, re-lettered interiors and a whole mess of bonus content. It's currently available to pre-order on my online shop by clicking here, and you can read more about it over on Comics Alliance by clicking here.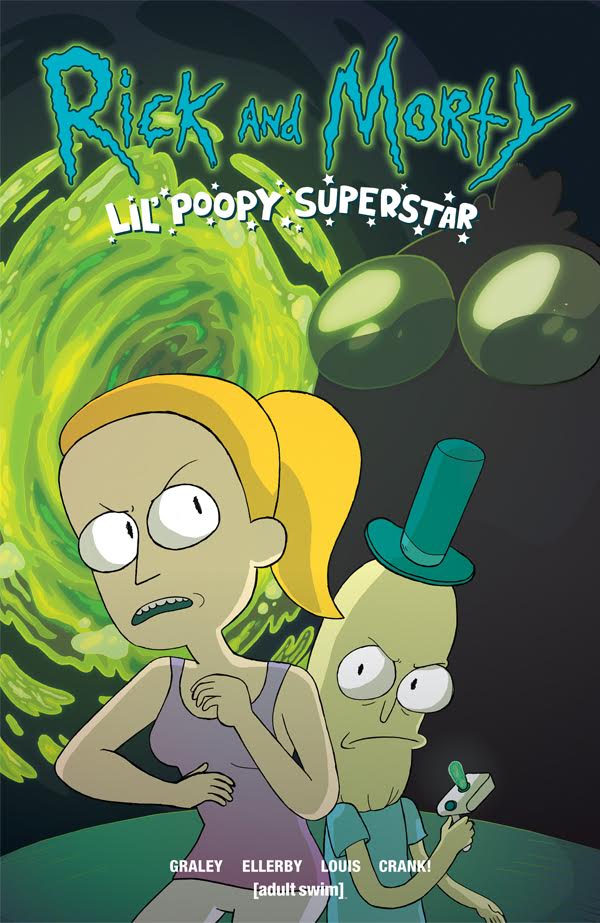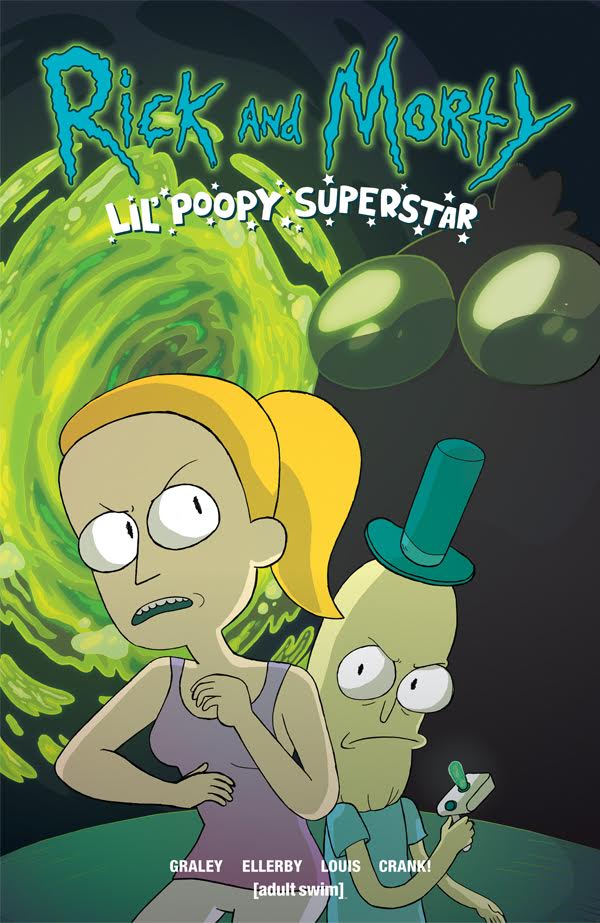 Second up! 'Rick and Morty: Lil' Poopy Superstar' (a 5 issue mini series I wrote and drew for Oni Press) trade paperback is hitting all good comic shops tomorrow (22nd February) in the US! Please check this comic out, it was a total blast to work on and I'm super excited about it! Me and Mildred Louis talked to Will Nevin about it, and you can read that interview by clicking here.
If you're UK based, the comic should be hitting the shelves on May 5th, but I should have copies for sale at Dunfermline comic con and Birmingham MCM if you're going and wanna pick up the trade a lil' early.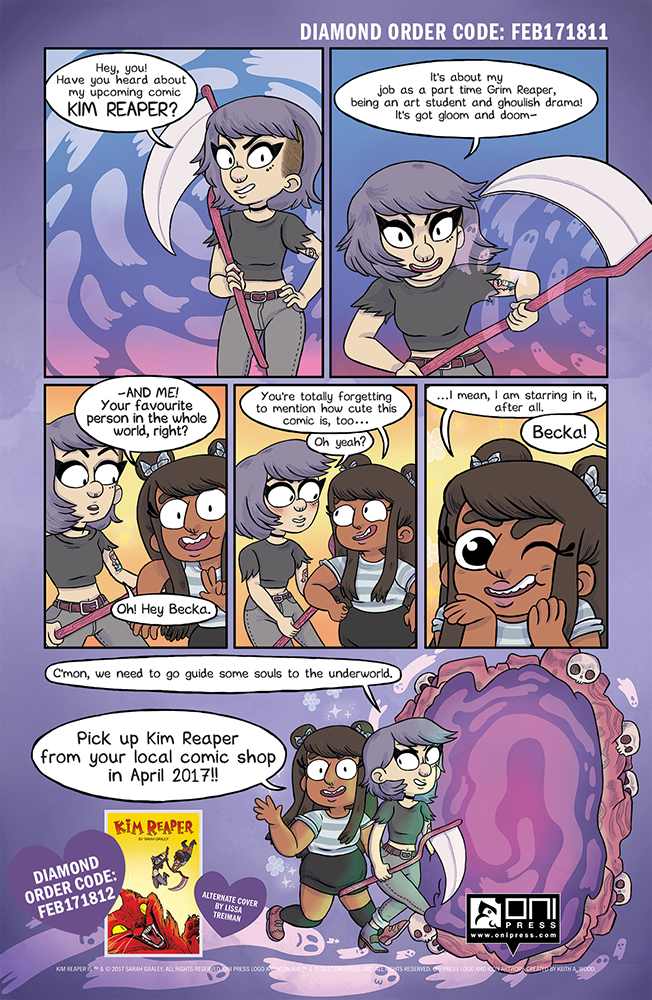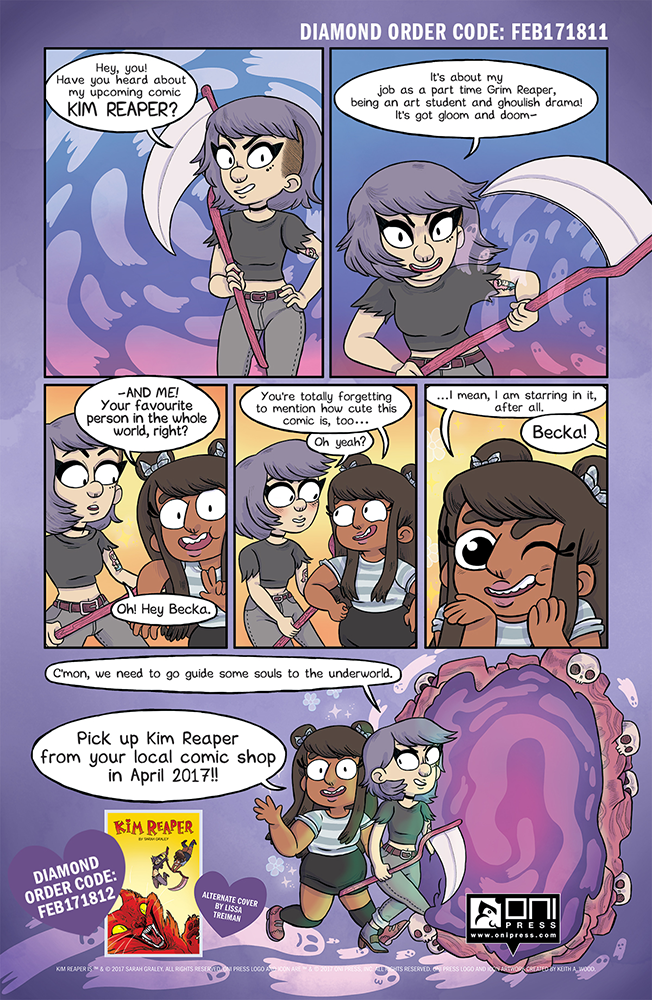 Thirdly!! Have you pre-ordered KIM REAPER from your local comic shop yet!? It's my new series I'm currently working on with Oni Press and I am so PUMPED about it!! It's out April 5th, so tell your comic shop to order a copy for you with diamond code: FEB171812
If you wanna know more about it, I recently talked to Mey Rude about KIM REAPER and you can read that interview over at Autostraddle by clicking here!!
and LASTLY – I hope you have a super cute day, thank you for reading all these updates.