This comic is from my new book Video Games and Pizza Parties – less than 48 hours to go on Kickstarter!
http://www.sarahgraley.com/kick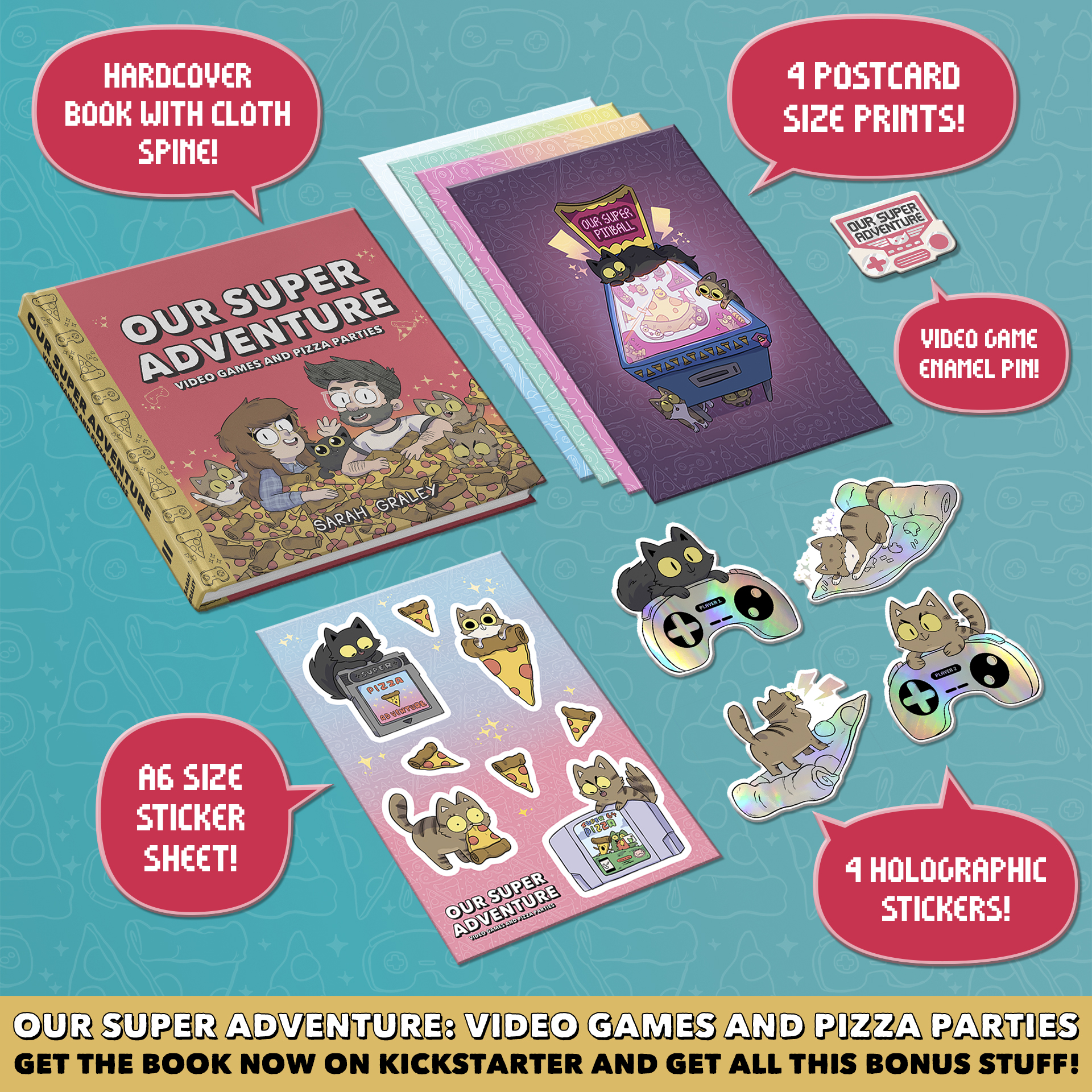 We met the enamel pin stretch goal last night, so every book now comes with an Our Super Adventure video game enamel pin, four holographic stickers, four postcards, and a sticker sheet – and you can only get these with the book through the Kickstarter!
Thanks to everyone who's backed so far!