She does really love her cardboard furniture!
Free Comic Book Day!
If you're in London, come see me at Gosh Comics for Free Comic Book Day this Saturday 4th May! I'll be signing between 1-2pm and I'll have some free Minecraft preview comics and some free copies of Kim Reaper Vampire Island #1 to sign and give away too! They'll have copies of my books for sale as well 🙂
Two weeks until Glitch is released!
Heya! It's two weeks until my debut Scholastic Graphix book, Glitch, is released! You can pre-order it from any book and comic shop, and from places like Amazon too! (Preorder Link: http://smarturl.it/glitchbook)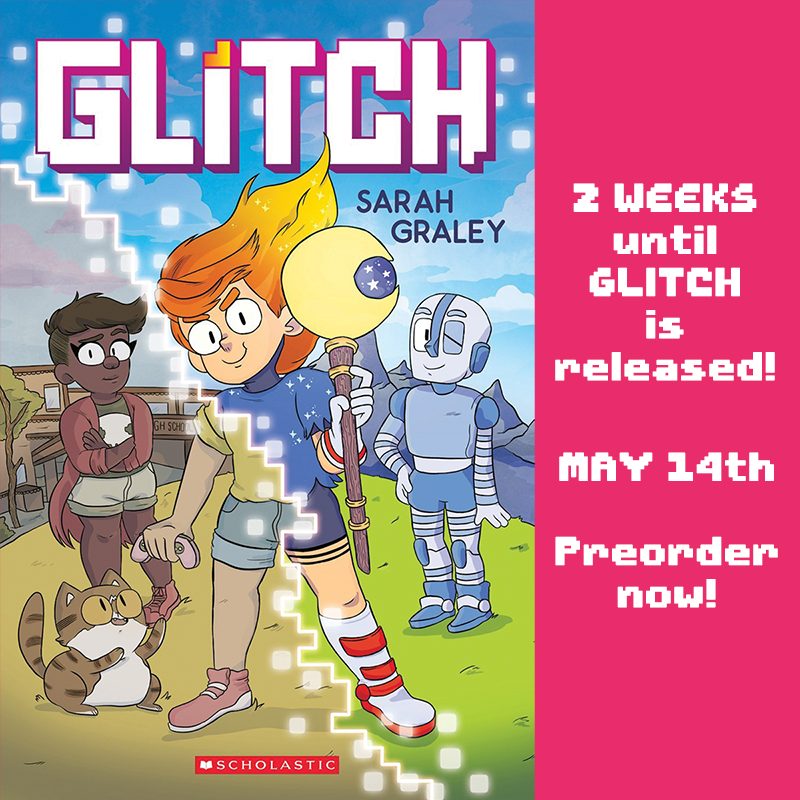 I'll be signing copies of Glitch at Travelling Man stores in the north of England the weekend that it's released! Hopefully I'll see you there! ✨✨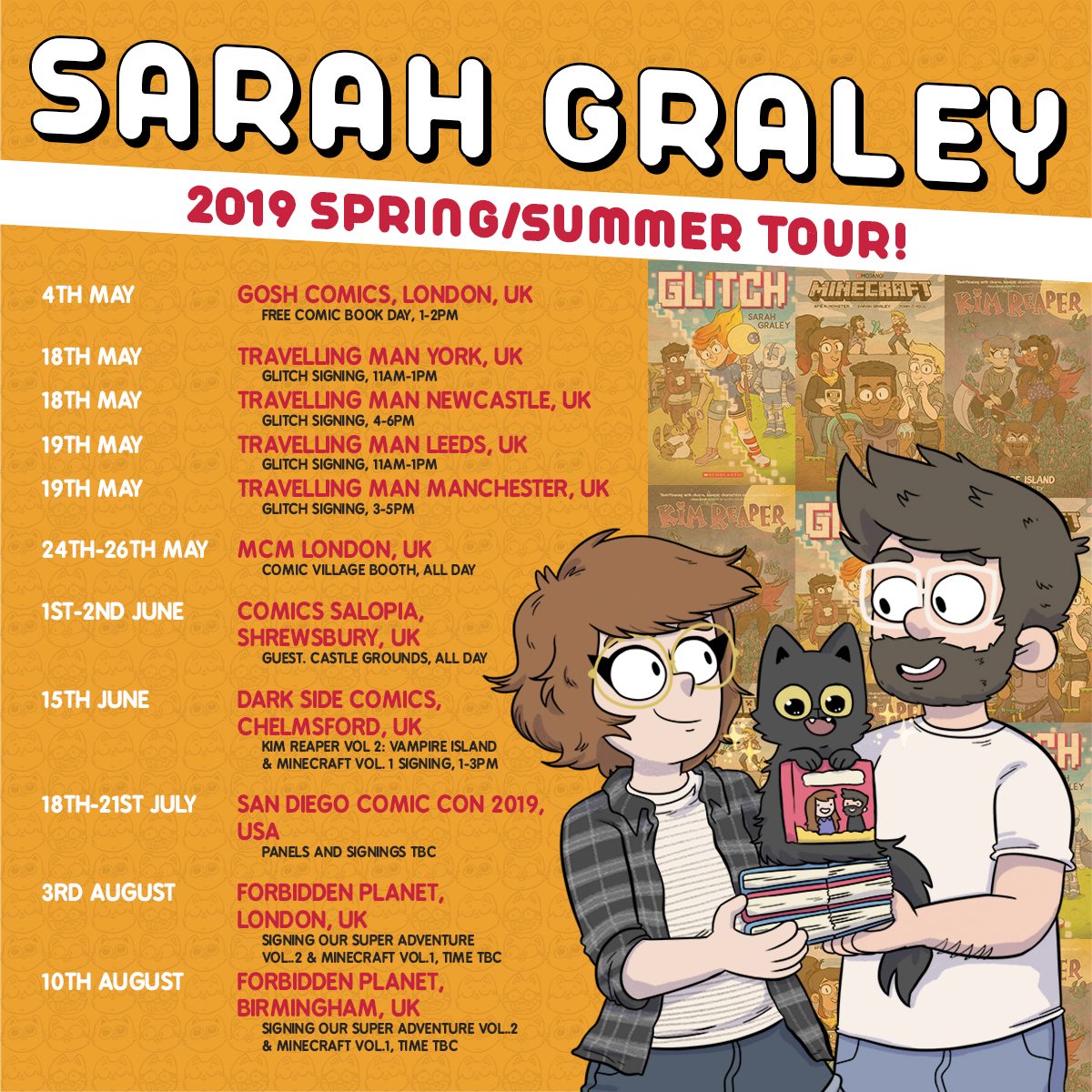 Also – we're going to be at San Diego Comic Con 2019! We'll be doing a bunch of panels and signings – more on that closer to the time!