🦇 Gonna live that vampire life! 🦇
Hey! My new book Glitch is out NEXT WEEK! You can pre-order it now from your local comic shop or online! If you're a fan of video games or quests or stories about friendship but also about collecting virtual loot…you're in luck!
Preorder: http://smarturl.it/glitchbook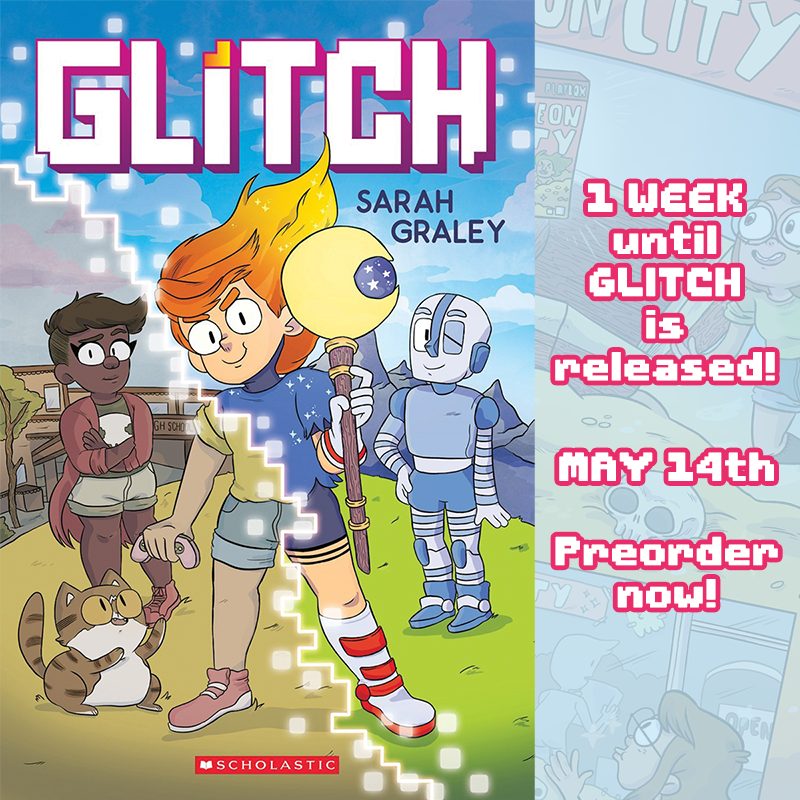 Toronto Comic Arts Festival (TCAF) 2019!
We're coming back to Toronto this weekend! We just finished up making our Canada travelogue book, and we decided it would be nice to come back for a quick visit….and to buy a whole bunch of books at TCAF!
I'll also be doing a few signings at the Oni Press tables! I'll be there 9:30-11am on Saturday, and 2:30-4pm on Sunday! I won't be selling anything myself but Oni Press and The Beguiling will be on hand with copies of Our Super Adventure: Press Start To Begin, Kim Reaper Grim Beginnings, and Rick and Morty: Lil: Poopy Superstar! Hope to see you there!