🐈Every time we brush or stroke Toby, she'll be super into it until all of a sudden she does a big shake and runs away like a big fluffy fluffball. We love her so much!
Kim Reaper Vol. 2: Vampire Island – Out This Week!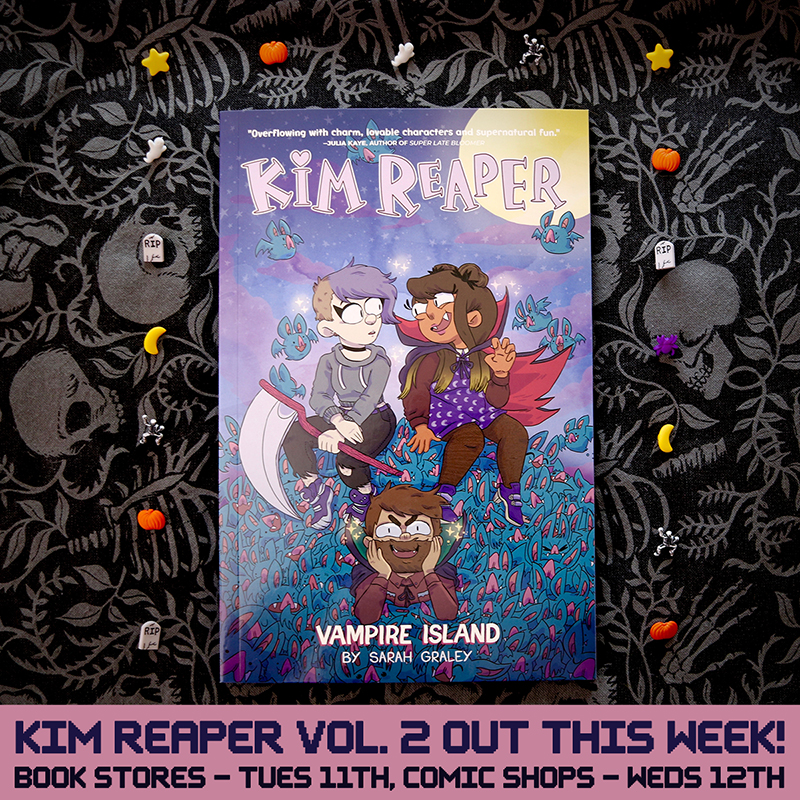 Hey! The second volume of my supernatural rom-com comic, Kim Reaper, is out this week! You can find it in book stores from Tuesday and comic shops from Wednesday! You can preorder it from Amazon here or find a local indie store here
Dark Side Comics Signing This Saturday!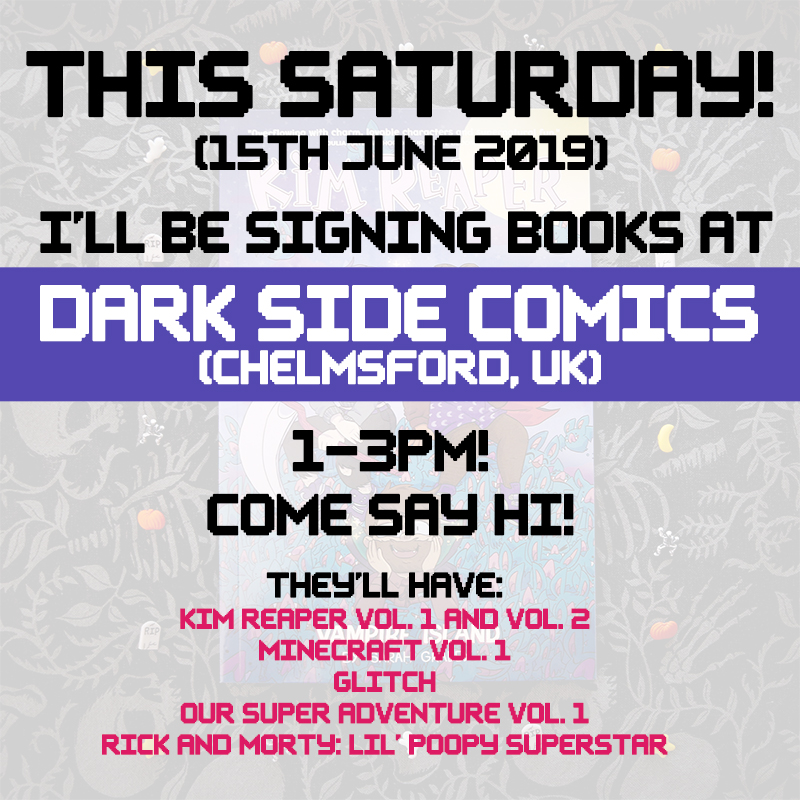 I'll be celebrating the release with a signing at Dark Side Comics in Chelmsford on Saturday! Come say hi! They'll have a whole bunch of my books in stock and I'll be bringing some pins to sell too! See you there between 1-3pm! Click here for the Facebook event page!