This comic can be found in our new book, Cute! It's live on Kickstarter and there's only 10 days to go!
💖💖💖  I made this comic a few months back when me and Stef celebrated nine years since our first date!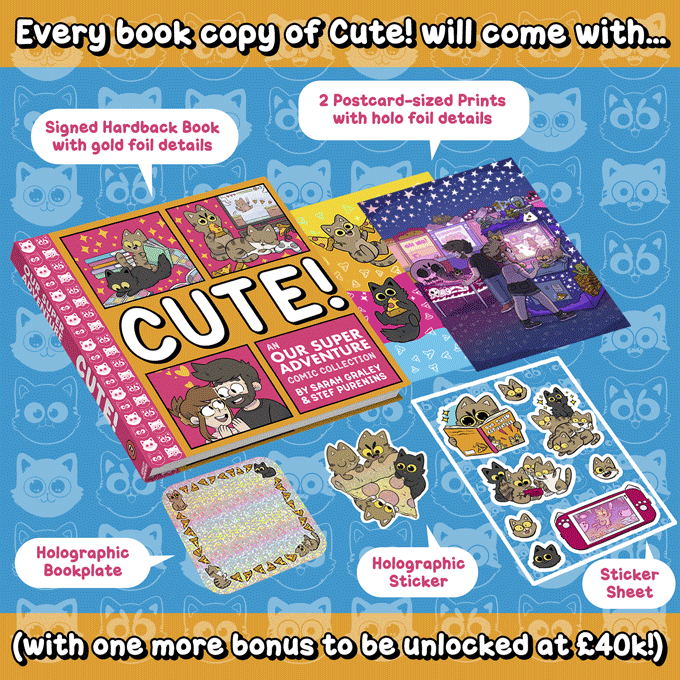 We've unlocked a bunch of cool extras that will come with every copy of the new book that's bought through the Kickstarter and we've still got a couple more stretch goals that we're hoping to unlock!
Check out the Kickstarter page now to see all of the other cool rewards too, like exclusive enamel pin sets and an exclusive t-shirt!
Thanks to everyone who's backed or shared this Kickstarter project so far, it really means a lot! We're constantly feeling very grateful at the moment! 💖