This comic is from our new book, Cute! Now live on Kickstarter!
(Pixel is all okay, btw!) It was a very minor vet trip but it was a huge experience for him! 🚀🚀🚀)
We just reached the sticker sheet stretch goal on the Kickstarter so now every copy of the book comes with a sticker sheet, as well as a holographic bookplate and two postcard-sized prints with holo foil details! We're self-publishing this volume – you'll only be able to get this book from us directly!
Thanks to everyone who's backed so far, we're super excited!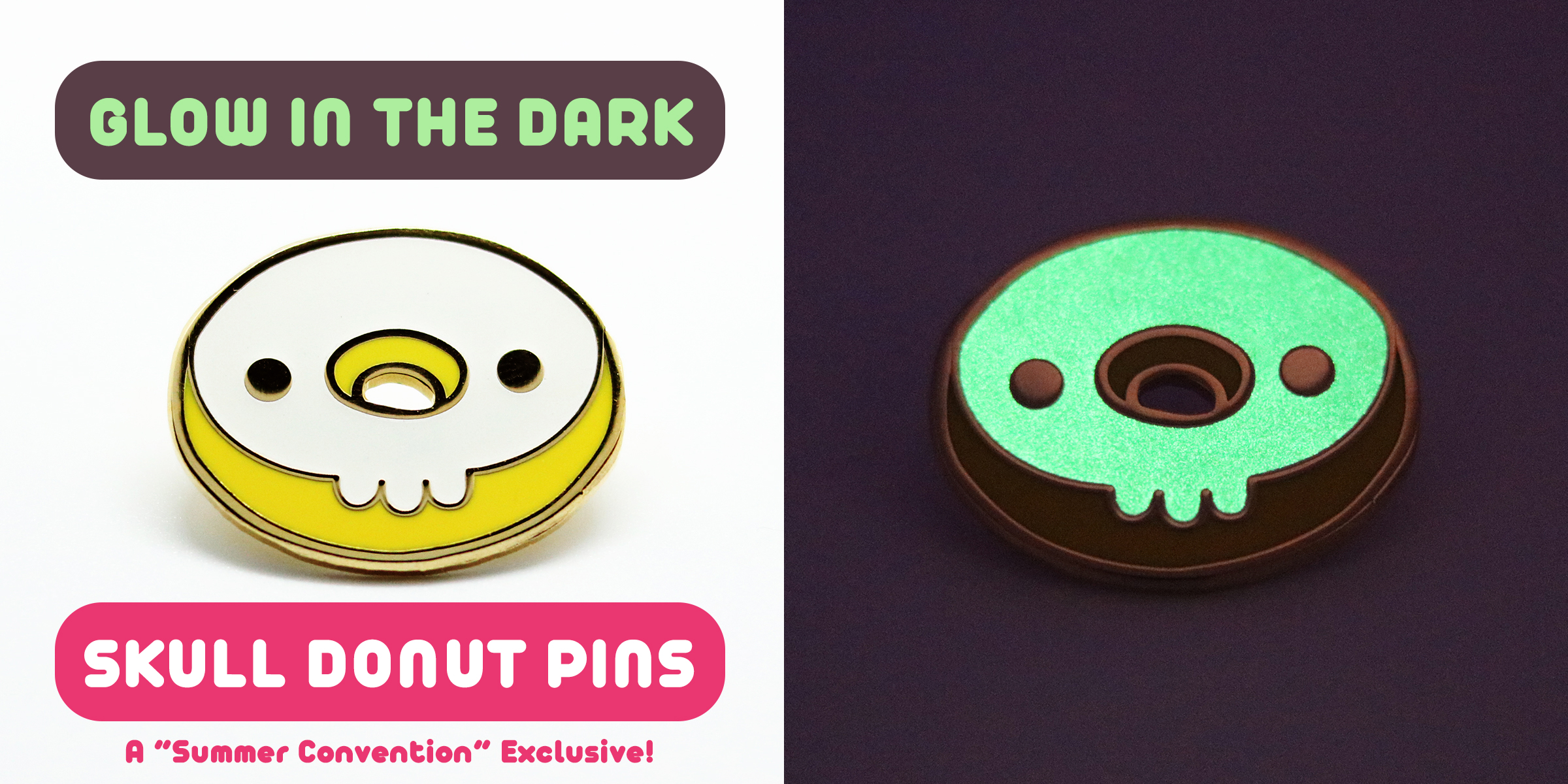 We've also added some exciting things to our online store, including some special glow in the dark Skull Donut pins! We were originally planning on having them as a special exclusive pin at SDCC this year but as that event was unfortunately cancelled, we've brought them to our online store as a "Summer Convention Exclusive!"
There are also signed copies of Donut The Destroyer available now, too! (with pins and holo bookplates while stocks last!)