It's an Our Super Adventure 1 redraw! This will be in our new book, Cute! Now live on Kickstarter! (sarahgraley.com/kick)
We love this comic a lot as it's the one where a lot of people realise we're from the UK for the first time! Hiya!
(and here's the original from 2015!)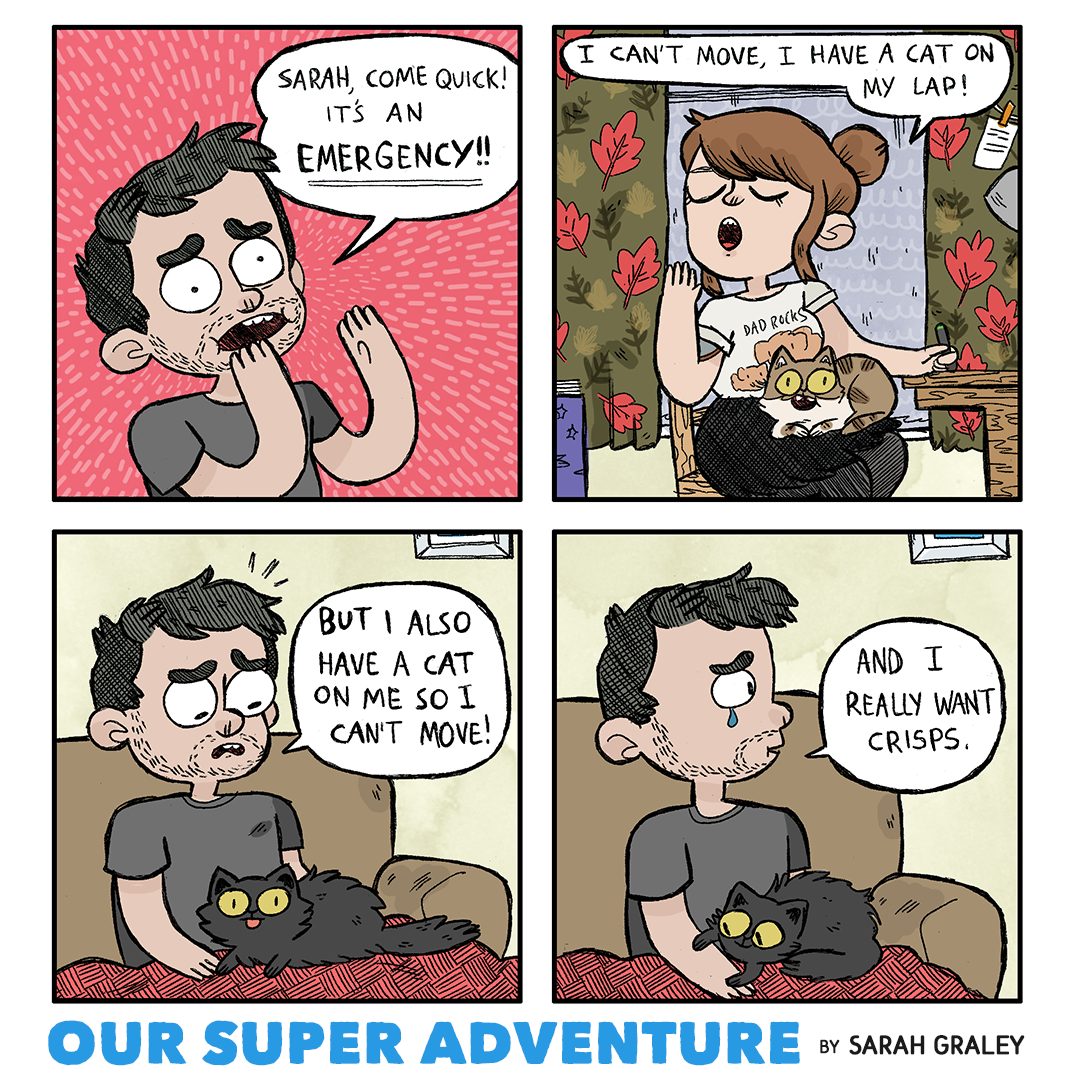 Our Cute! book Kickstarter is live right now, and you can get hardback copies of the new book as well as other cool rewards like holographic bookplates, postcard prints with foil details, enamel pin sets and a Kickstarter-exclusive t-shirt design!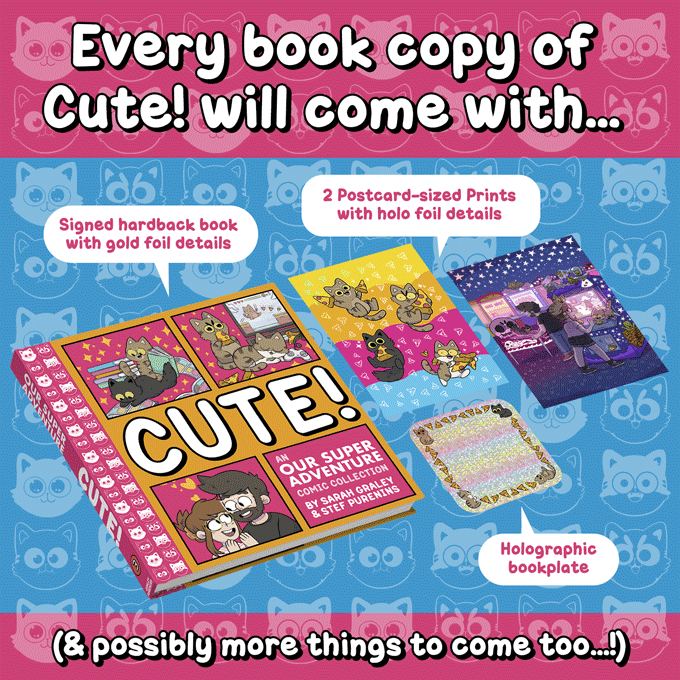 We're getting really close to the next stretch goal too which will add a sticker sheet to every copy of the new book!
We're self publishing this volume of Our Super Adventure – this Kickstarter is one of the only ways to get your hands on the copy of the new book – and with some cool Kickstarter extras as well!
Thanks to everyone who's backed so far! (I'll post the original comic down in the comics, too!)
p.s. We'll be live on Twitch tomorrow evening – that's Thursday 16th July 2020 at 7pm BST! We'll be redrawing another comic from the first Our Super Adventure book! Come hang out with us for a good chilled out stream! twitch.tv/oursuperadventure