We love Pixel but he can be such a terror! A really cute terror!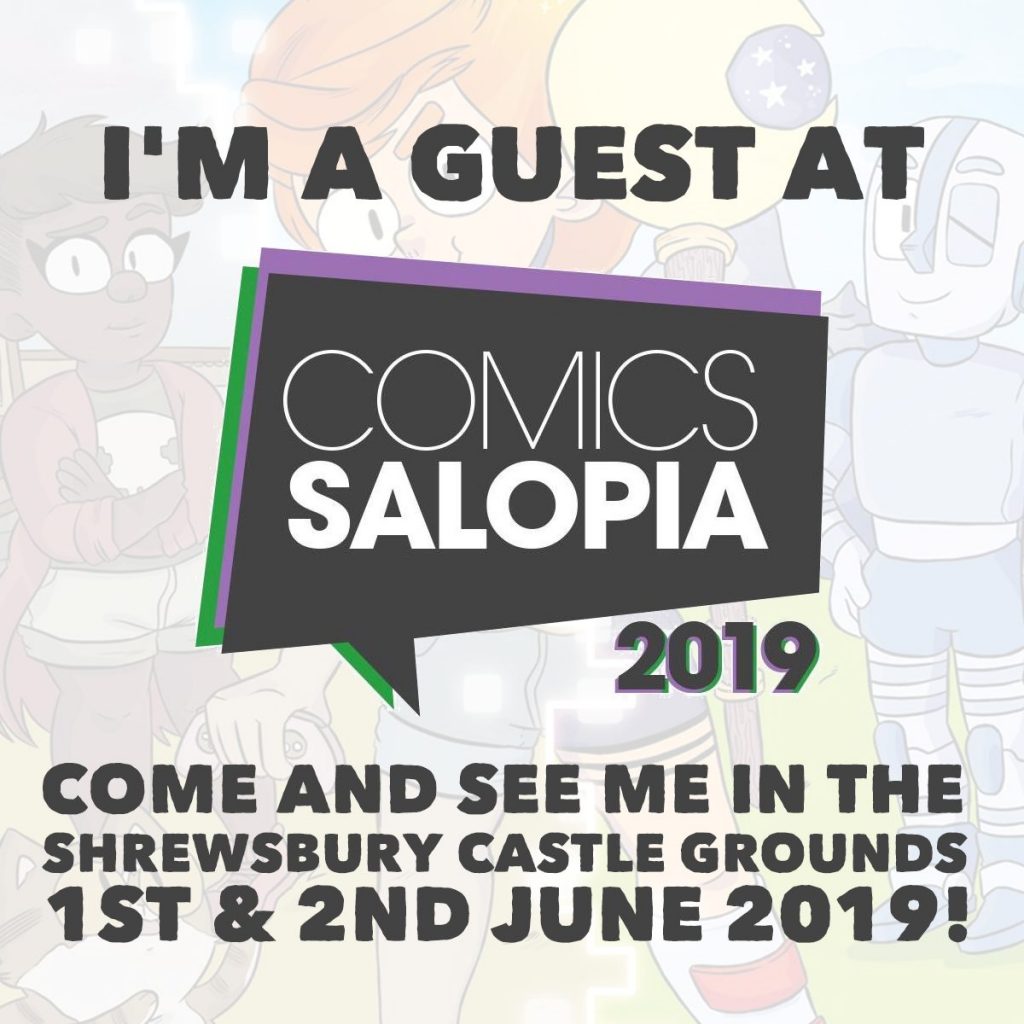 I'm a guest at brand new comic convention Comics Salopia this weekend! Our table will be in the grounds of Shrewsbury Castle(!), come say hi! I'll have copies of Glitch and Kim Reaper Vampire Island for sale as well as all of my other books and comics too! It's free admission too!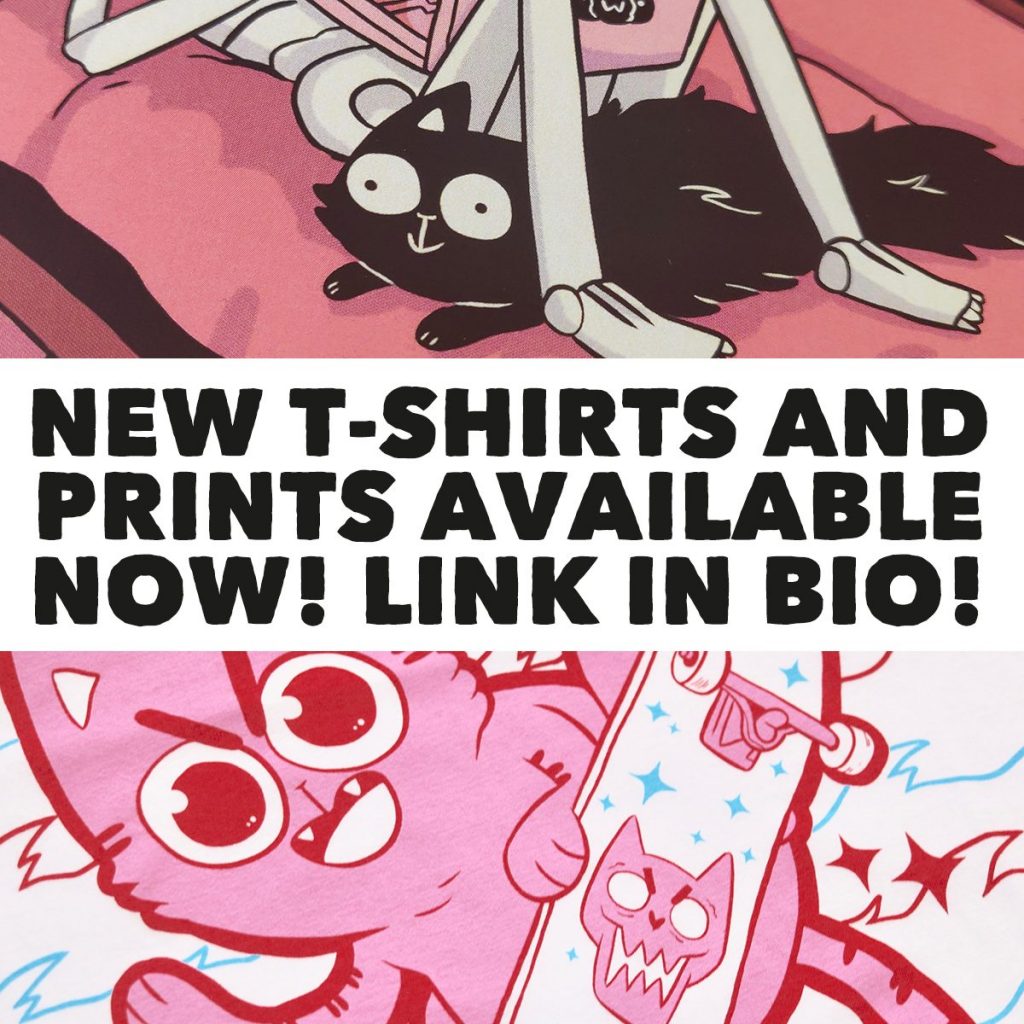 Also, my new t-shirt and print are both available on my online shop now! Head over to http://www.sarahgraley.com/shop now!