❤️
MCM LONDON THIS WEEKEND!
Heya! I'm at MCM London this weekend! You'll find me and Stef at table CV13 in Comic Village – we're right inside door N2 from the main walkway!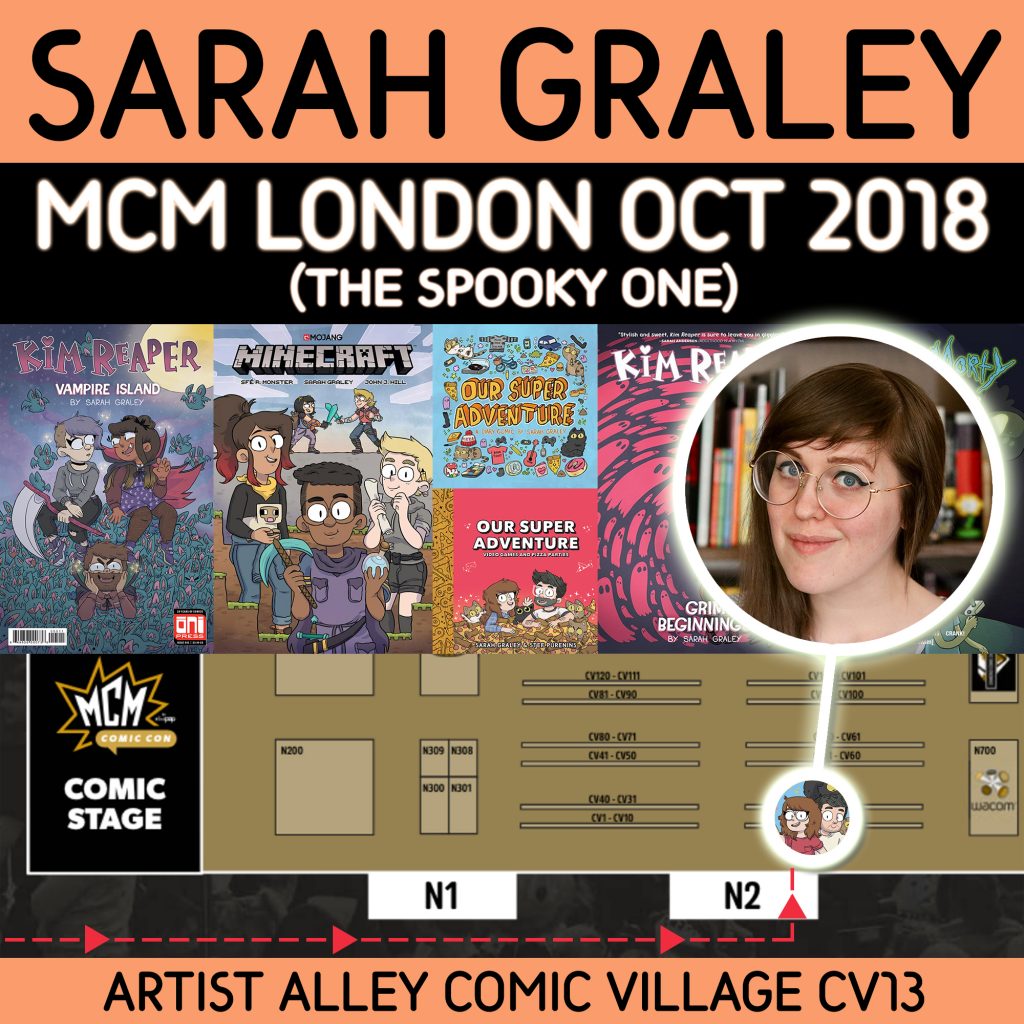 I'll have copies of the new Our Super Adventure book, Kim Reaper: Vampire Island #1, Kim Reaper: Grim Beginnings (Special Convention Cover) and a limited amount of free Minecraft Graphic Novel preview comics!  Oh, and SKELETON SWEATERS.
Come say hi!
Our Super Adventure: Video Games and Pizza Parties – Retail Release!
Oni Press have revealed the cover for the retail release of the 2nd Our Super Adventure book over at Hollywood Reporter as part of their Summer line up!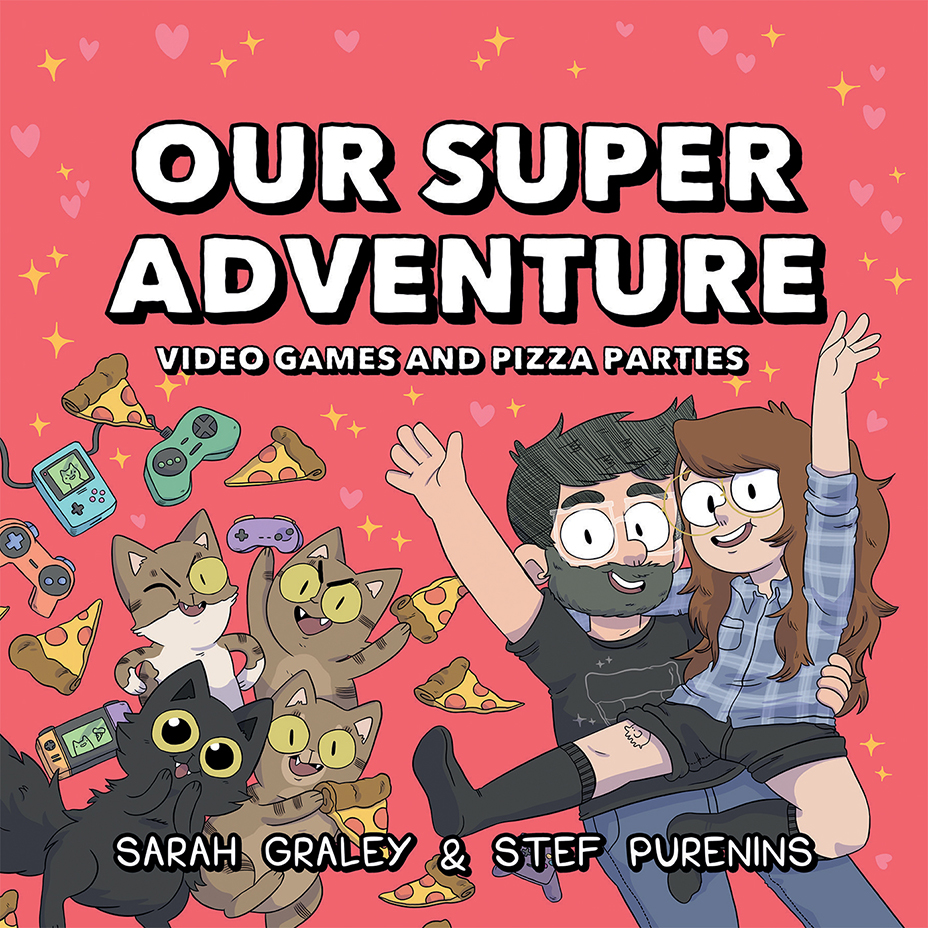 It's due for release in July 2019 and it will be available in all comic and book shops! (P.S. Don't worry if you can't wait until then, we've still got some copies of the Kickstarter edition available in my online shop!