❤️😴❤️!
Heya! Thank you all so much for backing and supporting Our Super Canadian Adventure on Kickstarter! The Kickstarter ended earlier today at over 300% of the original goal, which was amazing! We honestly weren't expecting it to do as well as it did, and we feel so so grateful right now! You're all wonderful!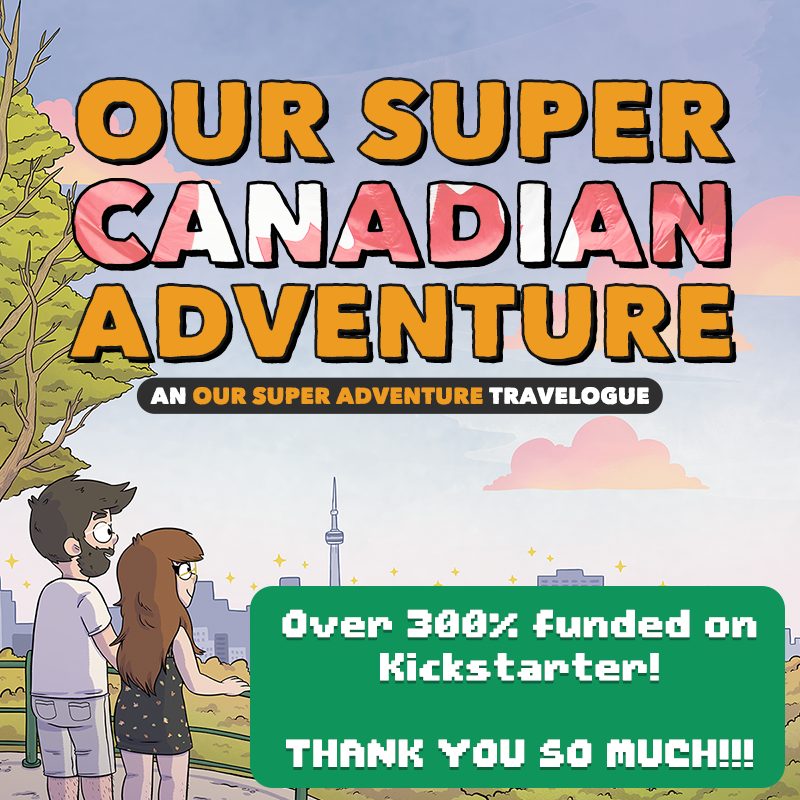 If you missed out, don't worry! You can still preorder our edition of the book on my online store (http://www.sarahgraley.com/shop) and the book will also be available in shops from November 5th too – support your local store if you can!
Phew, we're going to be sleepy comic-making cats for a bit now! Our next event is MCM Scotland in Glasgow at the end of September! Let us know if you'll be there!