Gotta help the sad boy out! 😿
Our Super Adventure Travelogue Boxset featured in PreviewsWorld!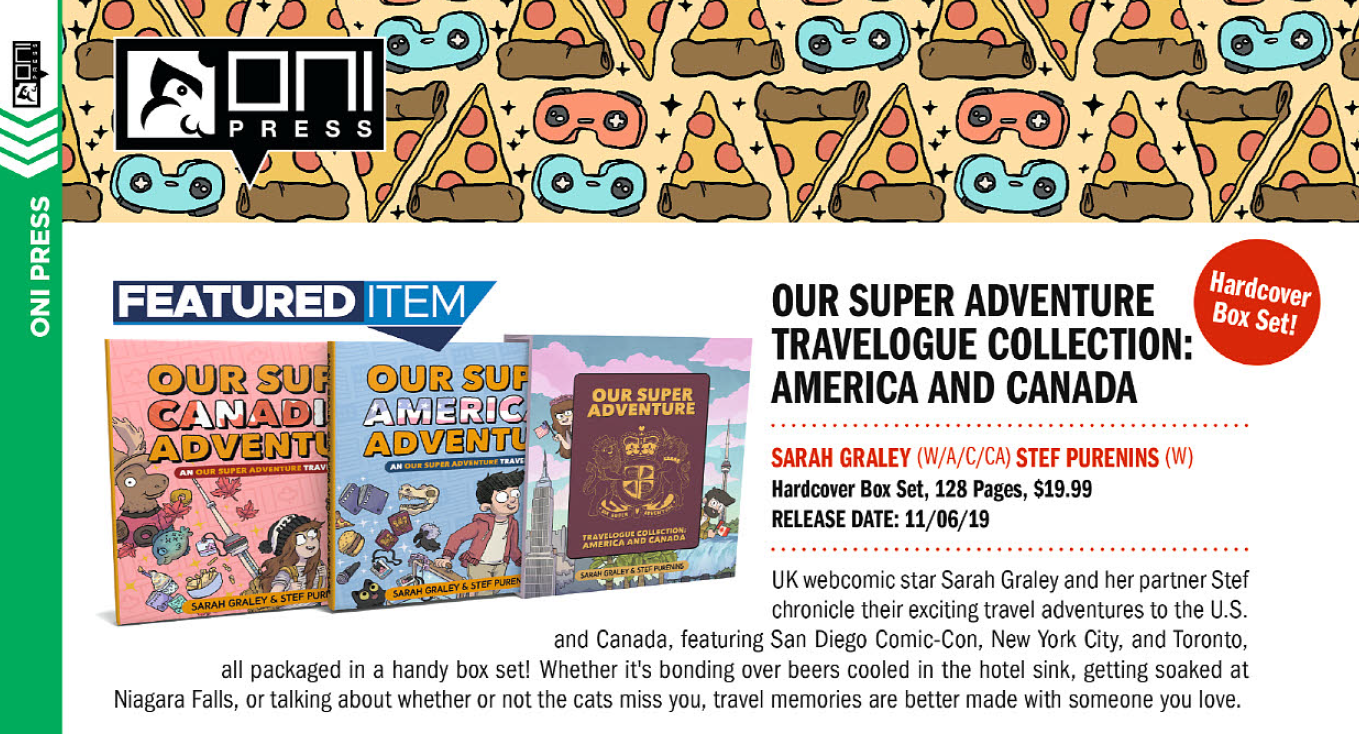 We just found out that PreviewsWorld (the catalogue that all comic shops use to find out about new comics) had our Travelogue Boxset listed as a featured item in their July issue! If you missed out on getting the limited edition rainbow gold foil boxset in our Kickstarter, you'll be glad to know that a regular gold foil boxset (with different book covers) will be available in shops from the 5th November through Oni Press!