So sneaky! Pesto, why didn't you say something? 😭
Hey! Still trying to think of gifts this holiday season? I've got a whole bunch of new books that came out this year and they all make pretty great gifts! They're available from your favourite book or comic shop, both online and IRL!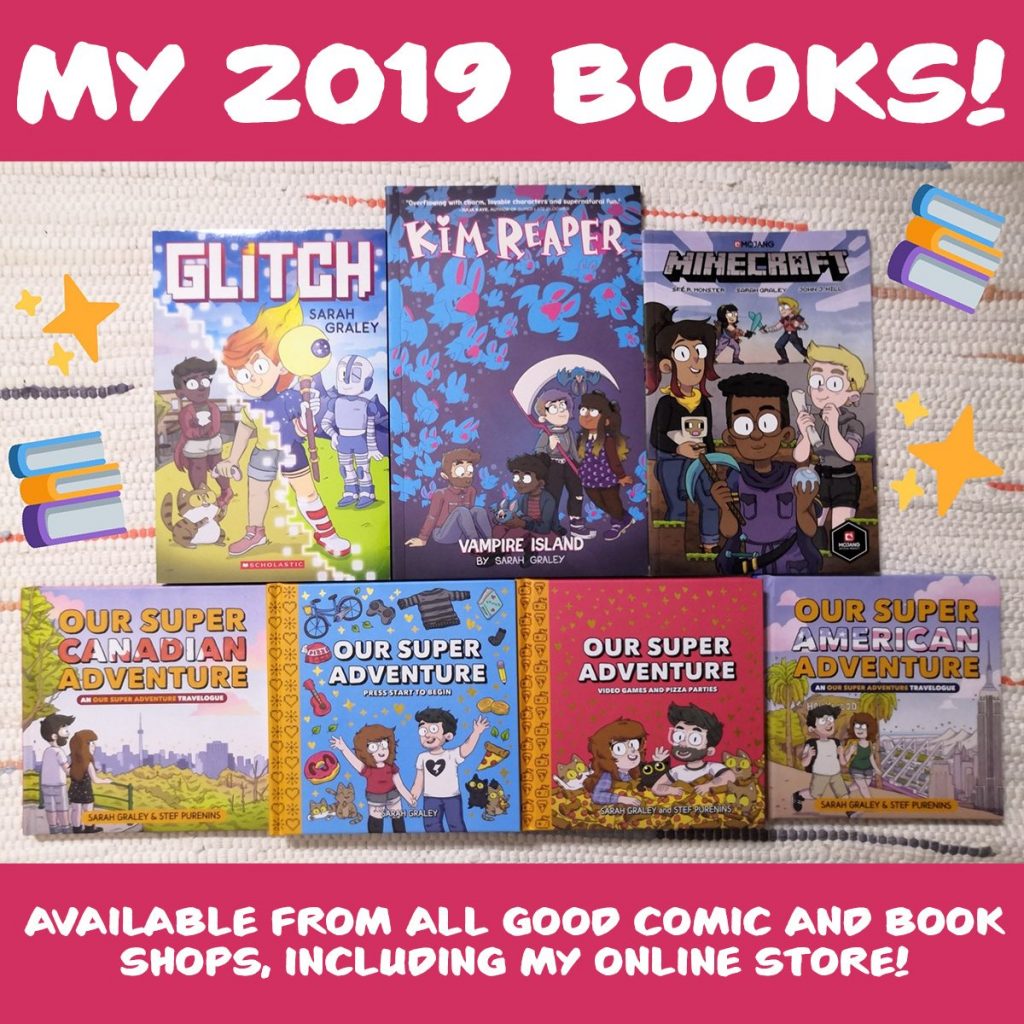 Check out www.sarahgraley.com for more info on all my books!
Online Shop | Patreon | Instagram | Webtoon | GoComics | Tapas