The best kind of surprise! ✨✨✨
http://www.sarahgraley.com/kick
From my new book Video Games and Pizza Parties! Out now on Kickstarter and every book comes with a bunch of cool stuff! We're officially in the last seven days of the campaign!
Thanks so much to everyone who's backed!
MANCHESTER MCM THIS WEEKEND!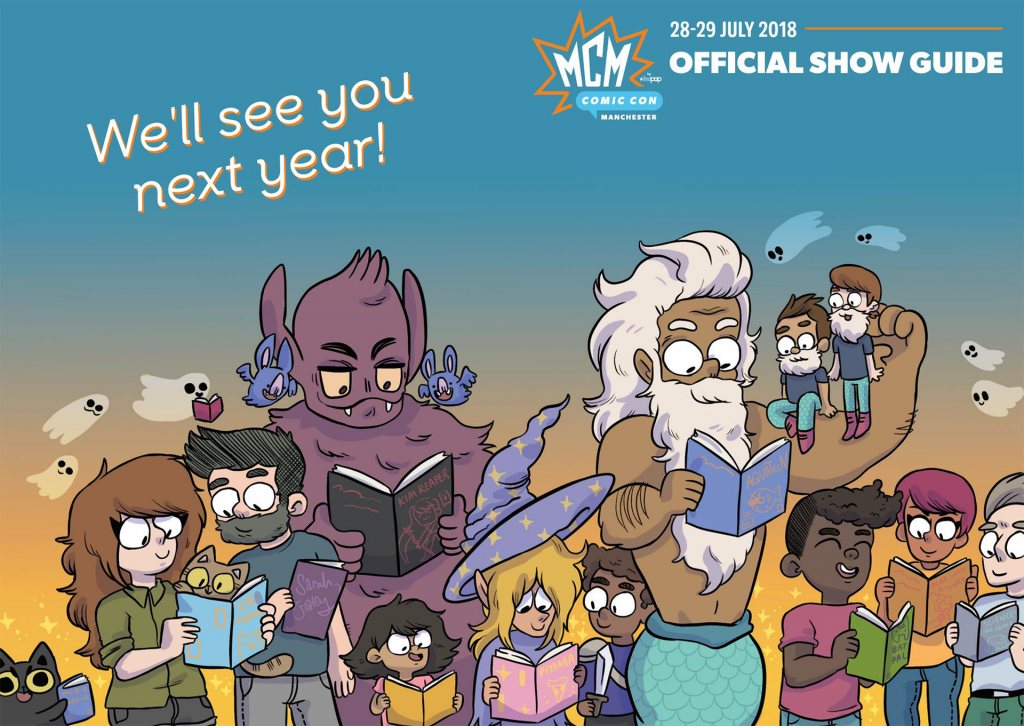 Manchester MCM is this weekend! I'll be at table CB4 in the Comic Village! I got asked to do an illustration for the free guide that they hand out at the show which was exciting! I'm looking forward to seeing it in person!
Are you going? Come say hi! I'll have convention-exclusive versions of both Kim Reaper: Grim Beginnings and Rick and Morty: Lil' Poopy Superstar with me, as well as a bunch of other cool stuff!