It's all fun and cute until you start getting pins and needles! ✨✨✨
Hey! I've put up a pre-order for a reprint of my glow in the dark Pizza Witch t-shirt over at http://www.sarahgraley.com/shop/glow-in-the-dark-pizza-witch-t-shirt !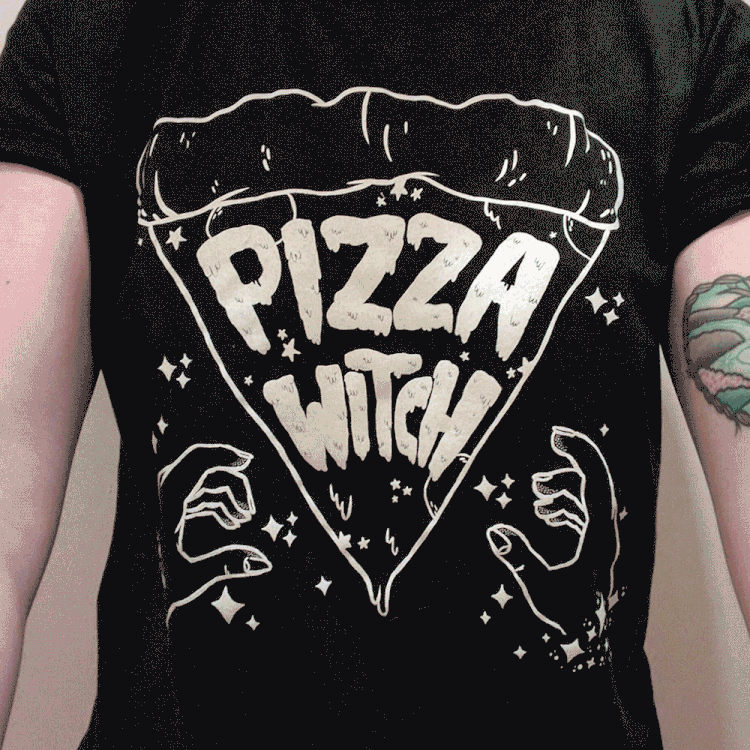 We had a load of requests to reprint it so we're doing a big pre-order thing before we put a regular non-glow in the dark version on sale forever!
You've got until Monday 7th May 2018 to pre-order! Thanks!