Pixel just walks all over us in the night, and apparently gives us sweet little kisses as well!
MERCH
All of my new pins are now available on my shop! You can also order Kim Reaper: Grim Beginnings signed from me now as well!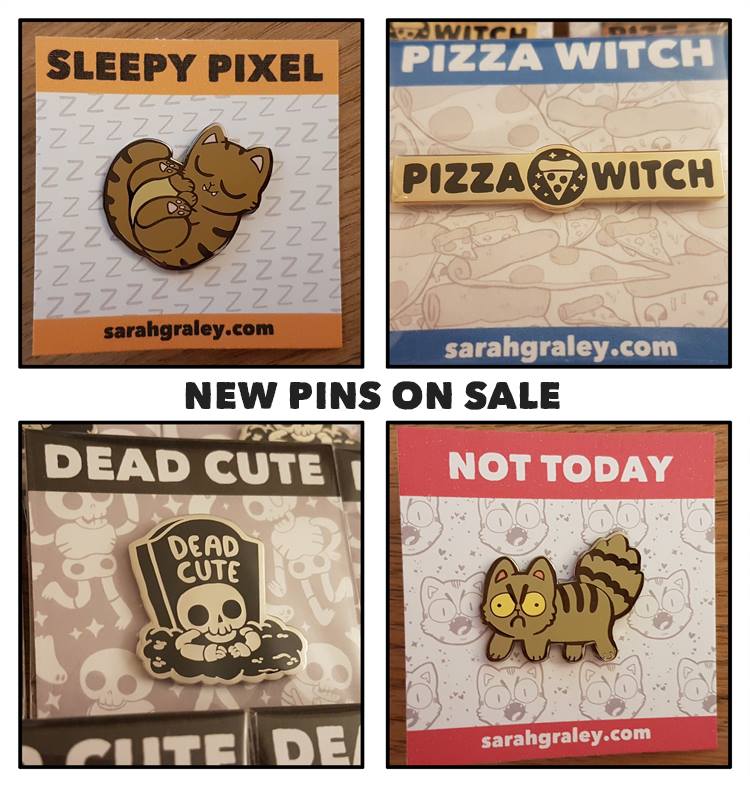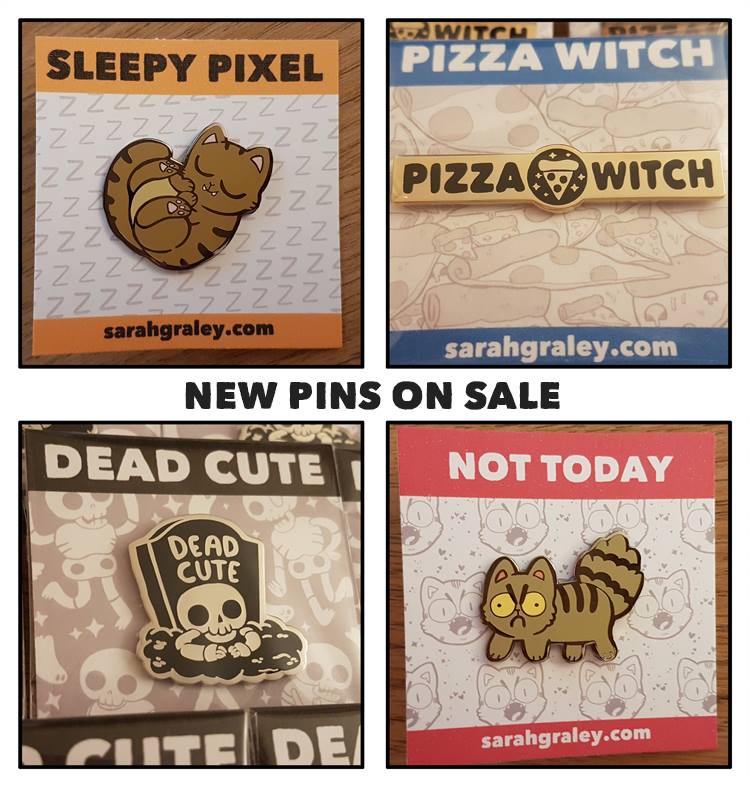 C2E2 – Thank you!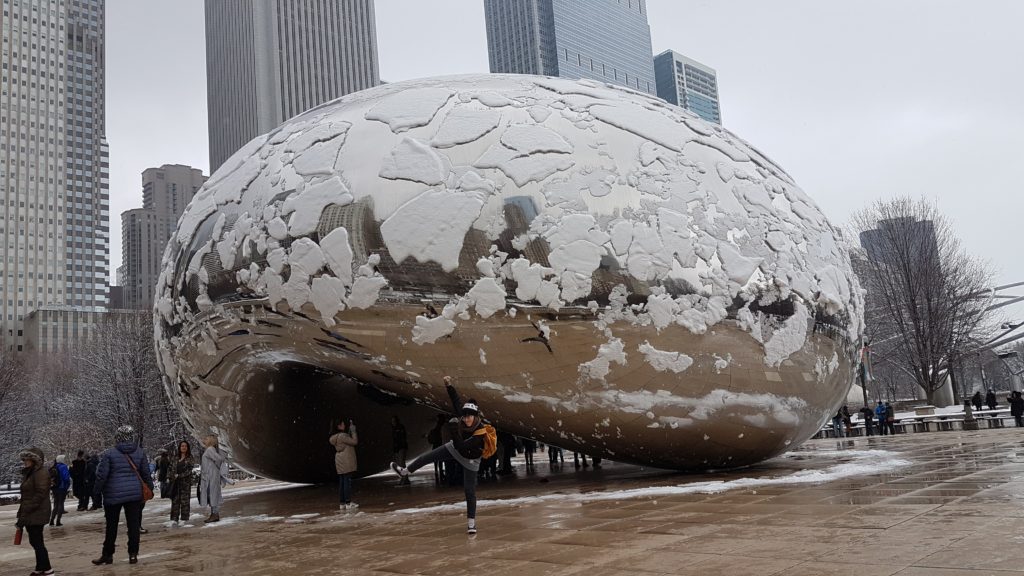 Thanks to everyone who came to see us at C2E2! We had such a fun time and we finally got to try proper Chicago Deep Dish pizza at Pequod's and just before we got our flight home we got to see a super snow-covered bean! (aka the Cloud Gate Sculpture!)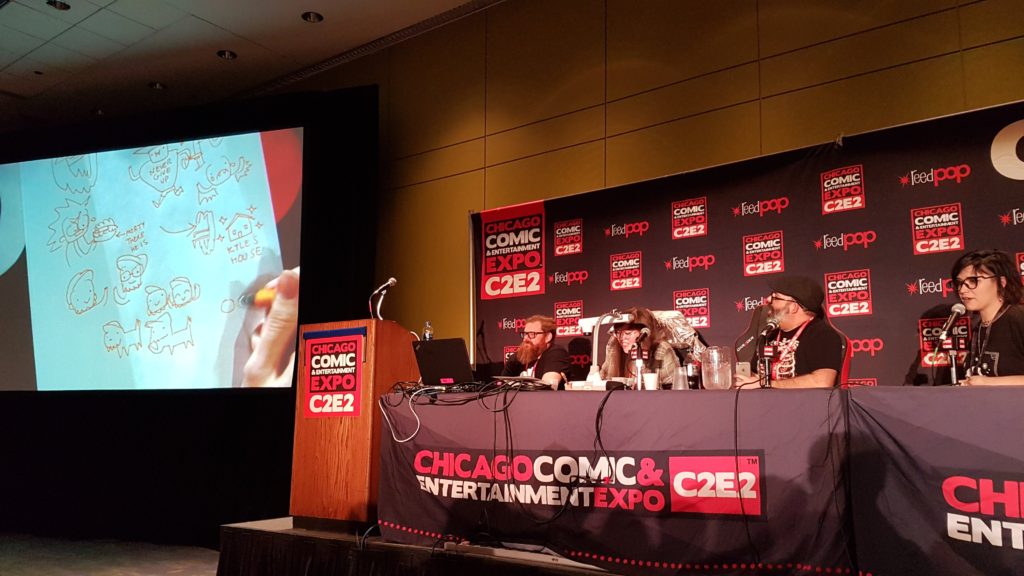 Thanks also to anyone who came to see one of my panels! The Rick and Morty live draw was particularly ridiculous (Note from Stef: I laughed so hard that I cried actual tears when the story went from the Vampire Wrestlemania dimension to the Kyle Starks + Kyle Starks' family dimension), the Jackbox Games panel was super fun, and the Girl Power Comics panel was incredibly interesting – it was an honour to share a stage with authors Raina Telgemeier, Gail Galligan, Leila Del Duca and Yehudi Mercado, and comics advocate and educator, Eric Kallenborn!
(Monster Battle Time was also really good but Gabo won overall so pshhhh, whatever!)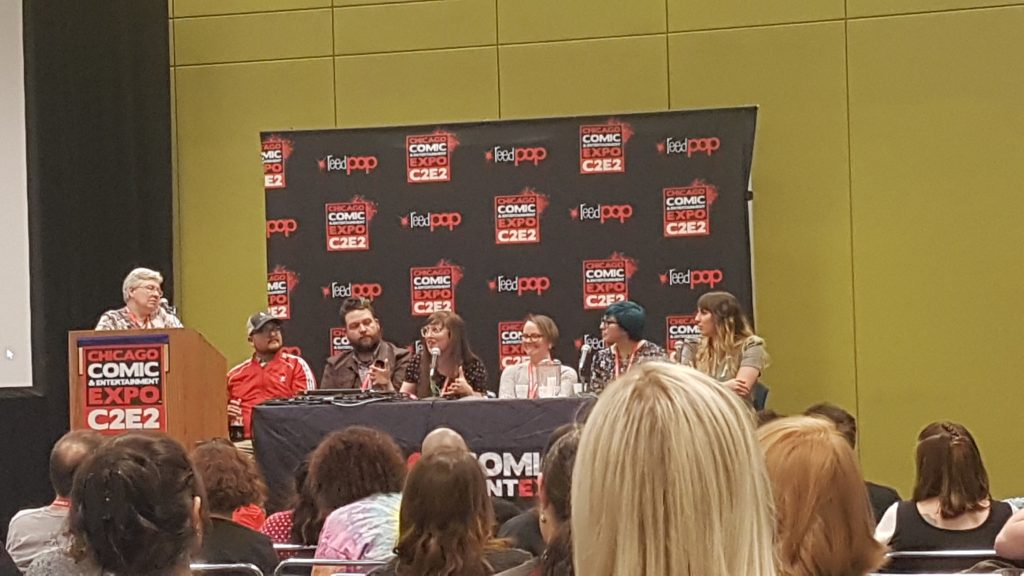 (Huge thanks as usual go to the Oni Press crew who are always amazing and are beyond helpful when it comes to us tabling at US shows!)
Leamington Comic Con – This Saturday!
This weekend we'll be at Leamington Comic Con 2018! I'll have Kim Reaper Grim Beginnings (with convention-exclusive cover!) with me, as well as all my new enamel pins too!