Stef had already eaten his last one – don't feel bad for him! 🍩
🍩
C2E2 THIS WEEKEND!
Chicagoans! We're going to be at C2E2 this weekend!
Here are some of the live panels I'll be doing! There's a few more signings and panels to be announced so keep an eye on my twitter/instagram for details!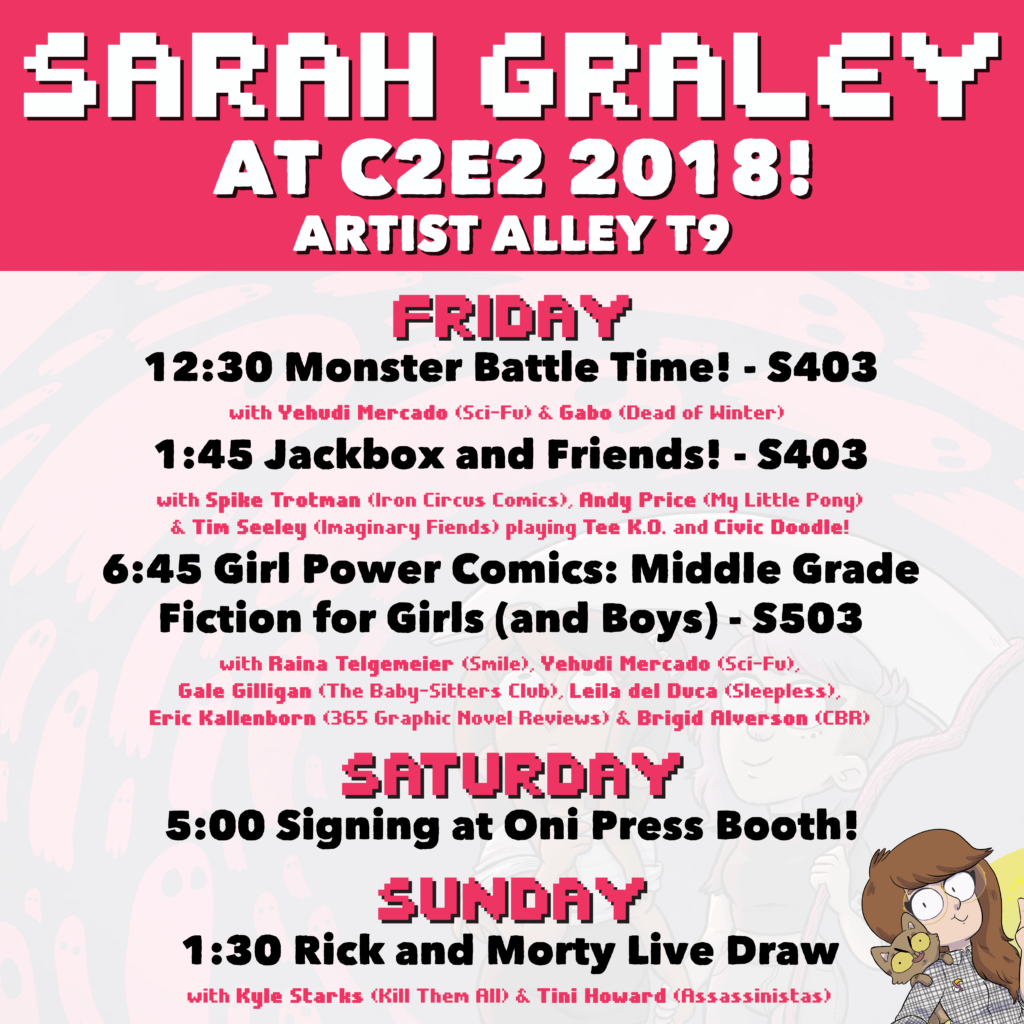 6th April 2018, 12:30pm, S403
Monster Battle Time
w/ Yehudi Mercado (Sci-Fu) & Gabo (Dead of Winter)
6th April 2018, 1:45pm, S403
Jackbox and Friends!
w/ Spike Trotman (Iron Circus Comics), Andy Price (My Little Pony) and Tim Seeley (Imaginary Fiends), playing Tee K.O. and Civic Doodle!
6th April 2018, 6:45pm, S503
Girl Power Comics: Middle-Grade Fiction for Girls (and Boys)
w/ Raina Telgemeier (Smile), Yehudi Mercado (Sci-Fu), Gale Gilligan (The Baby-Sitters Club), Leila del Duca (Sleepless), Eric Kallenborn (365 Graphic Novel Reviews) & Brigid Alverson (CBR)
7th April 2018, 5pm
Signing at Oni Press booth!
8th April 2018, 1:30pm, S401
Rick and Morty Live Draw
w/ Kyle Starks (Kill Them All) & Tini Howard (Assassinistas)
We're super excited! See you there!