Well, I'm honoured! 
✨
NYCC 2018 Update!
NYCC 2018 starts on Thursday! Here's my current list of panels and signings and a map for how to find our table in Artist Alley (A34)!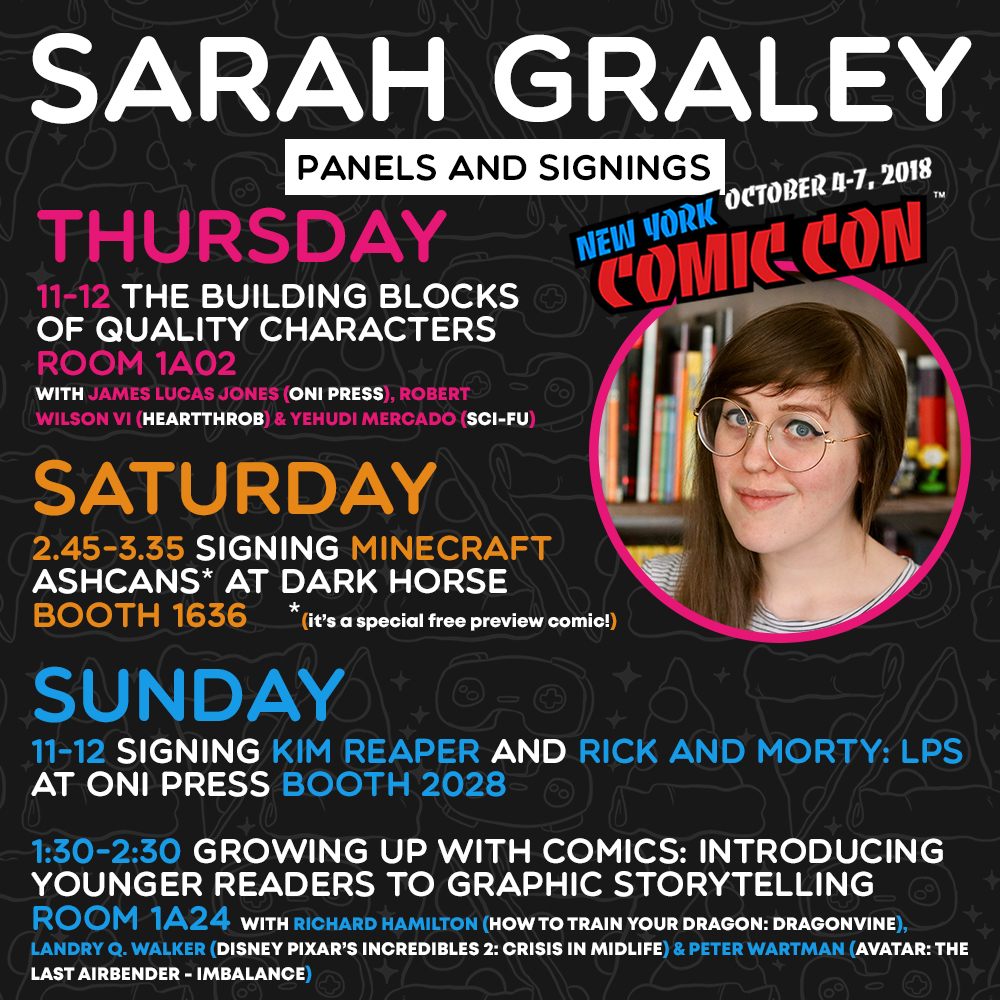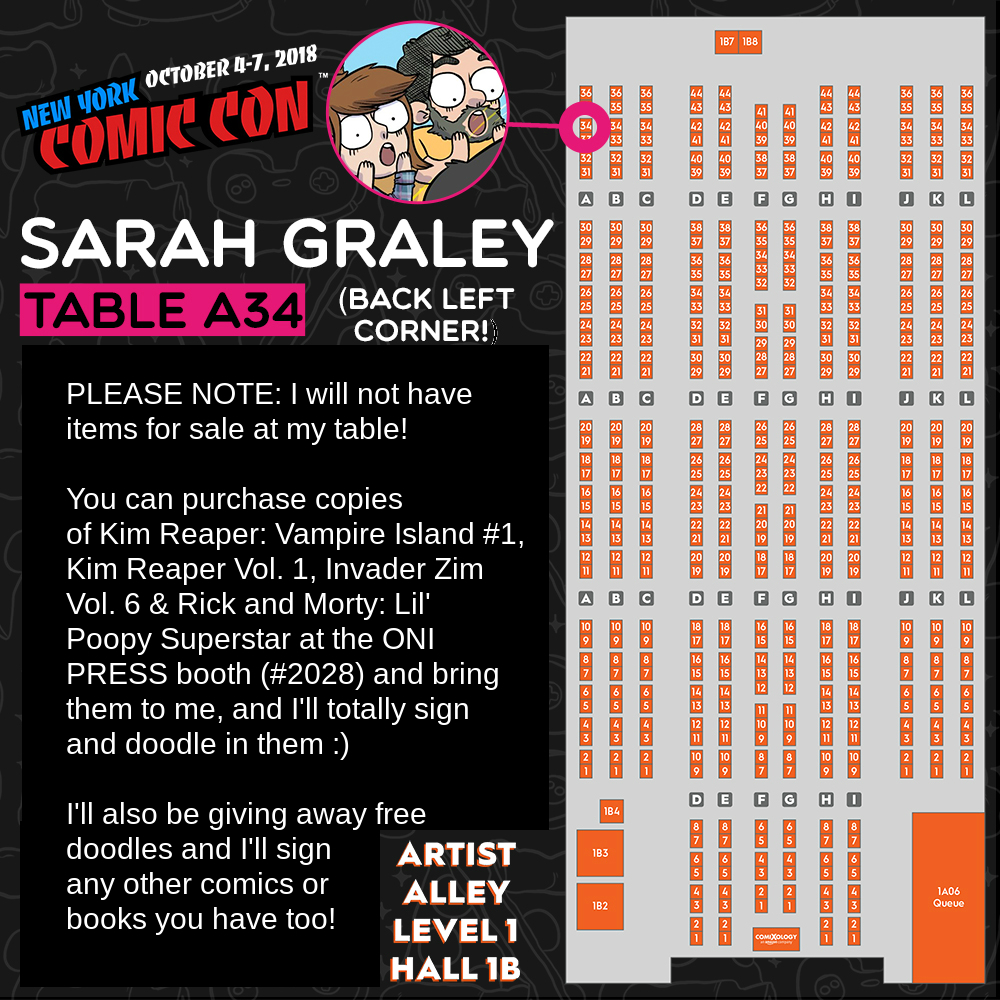 We've had a slight change in plans – we were told when entering the US that we cannot sell anything from our table so instead you'll be able to buy the following titles from the Oni Press booth (#2028) and if you bring them to my table in Artist Alley, I can totally sign and sketch in them!
Oni Press will have the following titles:
– Kim Reaper: Grim Beginnings (Volume 1)
– Kim Reaper: Vampire Island Issue 1
– Rick and Morty: Lil' Poopy Superstar
– Invader Zim Volume 6
I'll also be doing small sketches at my table for free, and giving away a SUPER limited amount of the new Our Super Adventure Volume 2 book each day – come visit us first thing if you want one! We've only got a handful for each day so I think they'll go fast.
Come on by and say hi, let me draw you a little something, I'll sign any comics/books for ya and we can take goofy photos together! Also come to the panels I'm on, it'll be a hoot!
Book Announcements!
Did you see my two big announcements this week? The cover for my graphic novel, Glitch, was revealed! (https://www.goodreads.com/book/show/35092193-glitch) and the official Minecraft graphic novel that I'm the artist on, Minecraft Volume One (https://www.goodreads.com/…/show/42058411-minecraft-volume-1), was announced too! Both are out in 2019, and I'm so excited for everyone to get to read them!