The tickets at the Studio Ghibli Museum were so nice – we really didn't want to have to hand them over! (You can only go to one screening of the museum-exclusive short film per visit).
…Luckily all they do is stamp the back of the ticket and you get to keep it! Panic over! 😅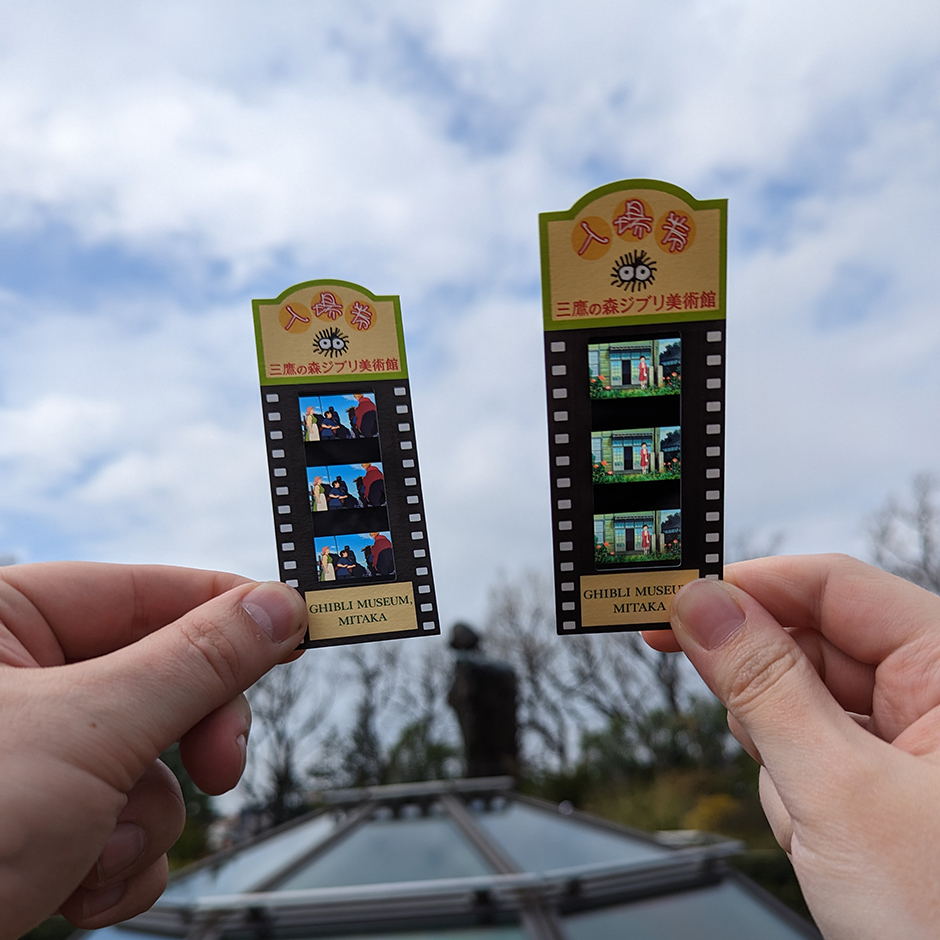 This comic will be in Our Super Japanese Adventure! Pre-order a copy now over at sarahgraley.com/cats !