Stef is NOT A DOCTOR. 
☠️
New signing event – 8th September at Orbital Comics, London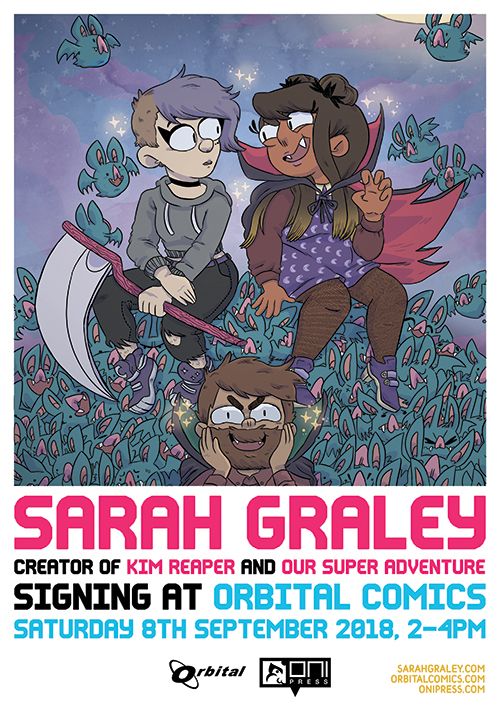 I'm doing a signing at Orbital Comics in London to celebrate the release of Kim Reaper: Vampire Island #1! I've never done a signing there before, I'm very excited! They've been super supportive of me and my books for a long time. Come and say hi!
Video Games and Pizza Parties!
We're working hard on putting the final touches to Video Games and Pizza Parties before it goes to the printers on Thursday! Phew! We're excited to get this book finished and into everyone's hands!
Kim Reaper Vampire Island #1
Monday is pretty much the final day that you can preorder Kim Reaper: Vampire Island #1 at your local comic shop! You can find your nearest comic shop using a website like https://www.comicshoplocator.com, or by ordering online from somewhere like Forbidden Planet (UK), Page 45 (UK) or Westfield Comics (USA). Thanks so much! It's officially released in comic stores on September 5th!