Pixel is such a sharp boy and I love him so much! He totally loves me back but he shows it through gently clawing me. RIP my legs.
Kim Reaper Signings – Thank you!!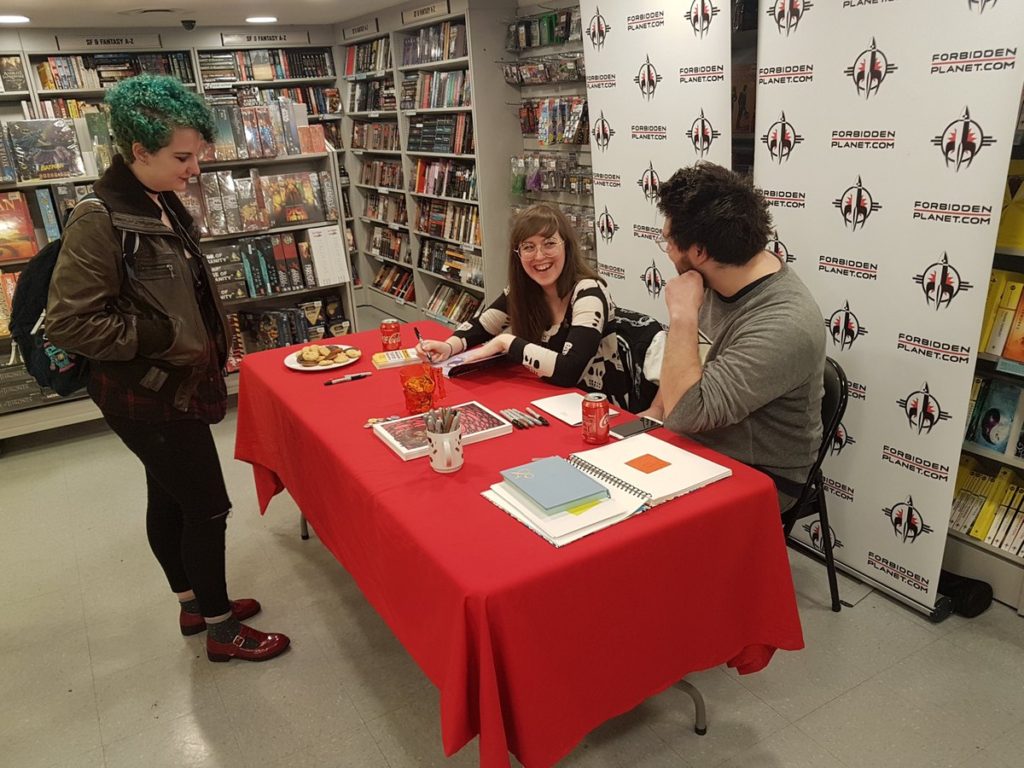 Thanks to everyone who came to see me in London and Birmingham! The Kim Reaper signings were really nice and I hope you're enjoying it if you picked it up!
ECCC!
Also, it's not long now until Emerald City Comic Con! I'll be in the Artist Alley and I'll have a full list of all of the panels and signings that I'll be doing while there to share with you all soon!
YouTube!
Lastly, in case you missed it yesterday, we made a video slideshow of some older Our Super Adventure comics on my YouTube channel! You can watch it here:
and click here to visit my YouTube channel and subscribe if you like! I'll be doing more videos like this and more timelapse stuff too!
Thanks!