This happens very frequently, Toby will sneak into the room and either headbutt or paw at Stef's butt.
I don't know if it's her undying love for Stef or maybe just her undying love for his butt.
KIM REAPER GRIM BEGINNINGS IS OUT THIS WEEK!
Kim Reaper Grim Beginnings comes out this Wednesday in comic book stores! I'll be signing at Forbidden Planet London from 6-7pm on that day, and then Forbidden Planet Birmingham from 1-2pm on Saturday! I've got free prints and badges for both signings! See you there!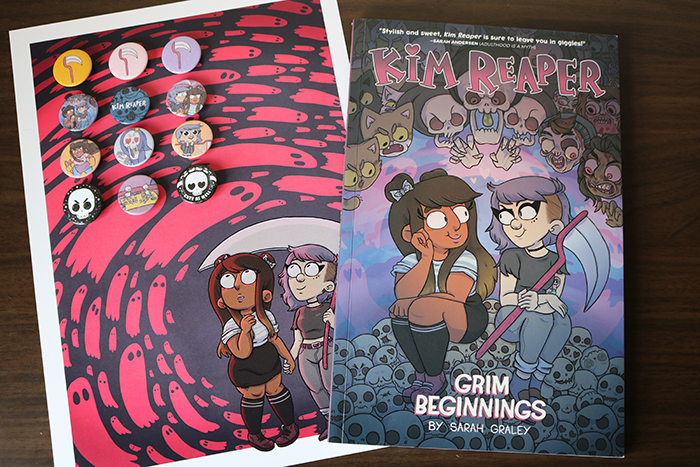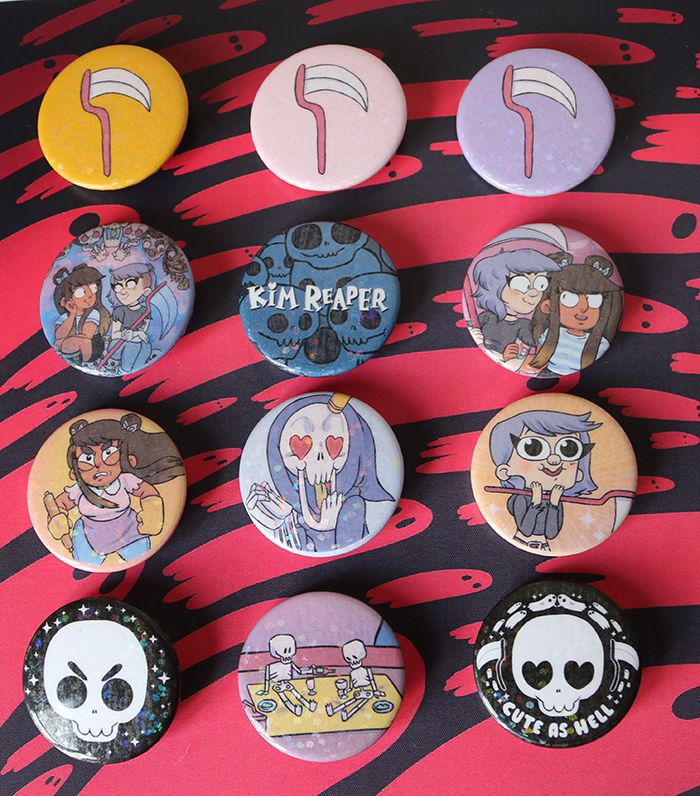 Last two enamel pins for ECCC revealed!
These two pins round out the four new ones that I'm debuting at Emerald City Comic Con at the start of March! The Pizza Witch pin will let you announce your newly chosen profession, and the Sleepy Pixel pin will be happy just chilling out on a nice comfy shirt or backpack. I'll have a limited number of all four pins at ECCC and C2E2, and then they will be available online from early April!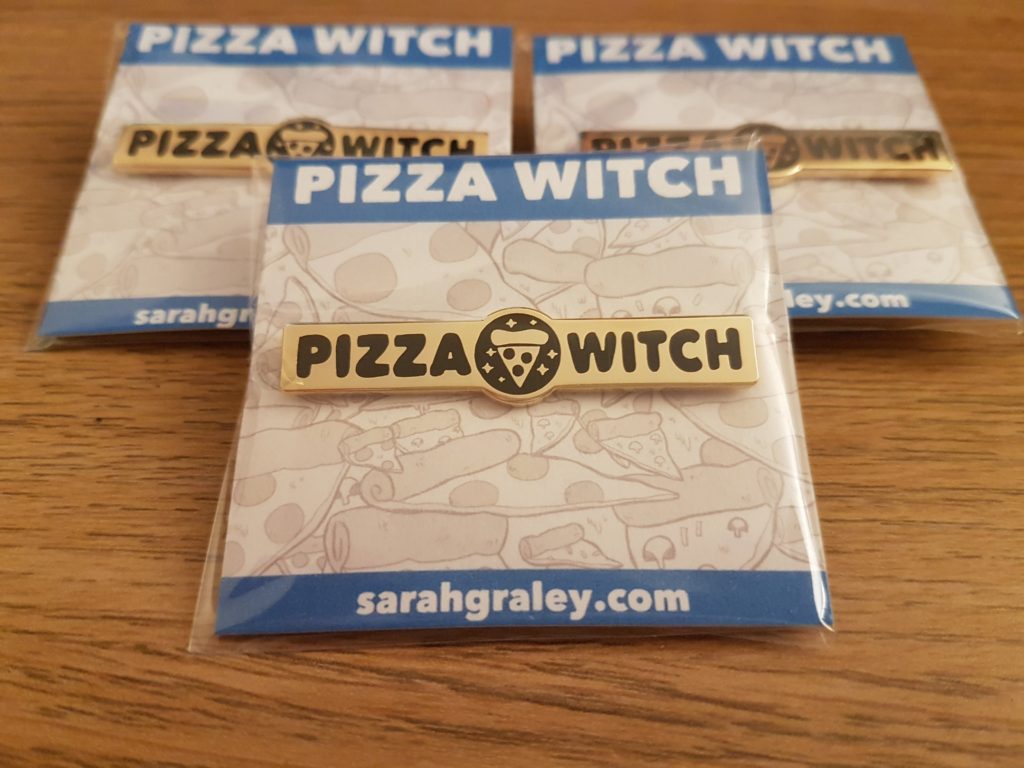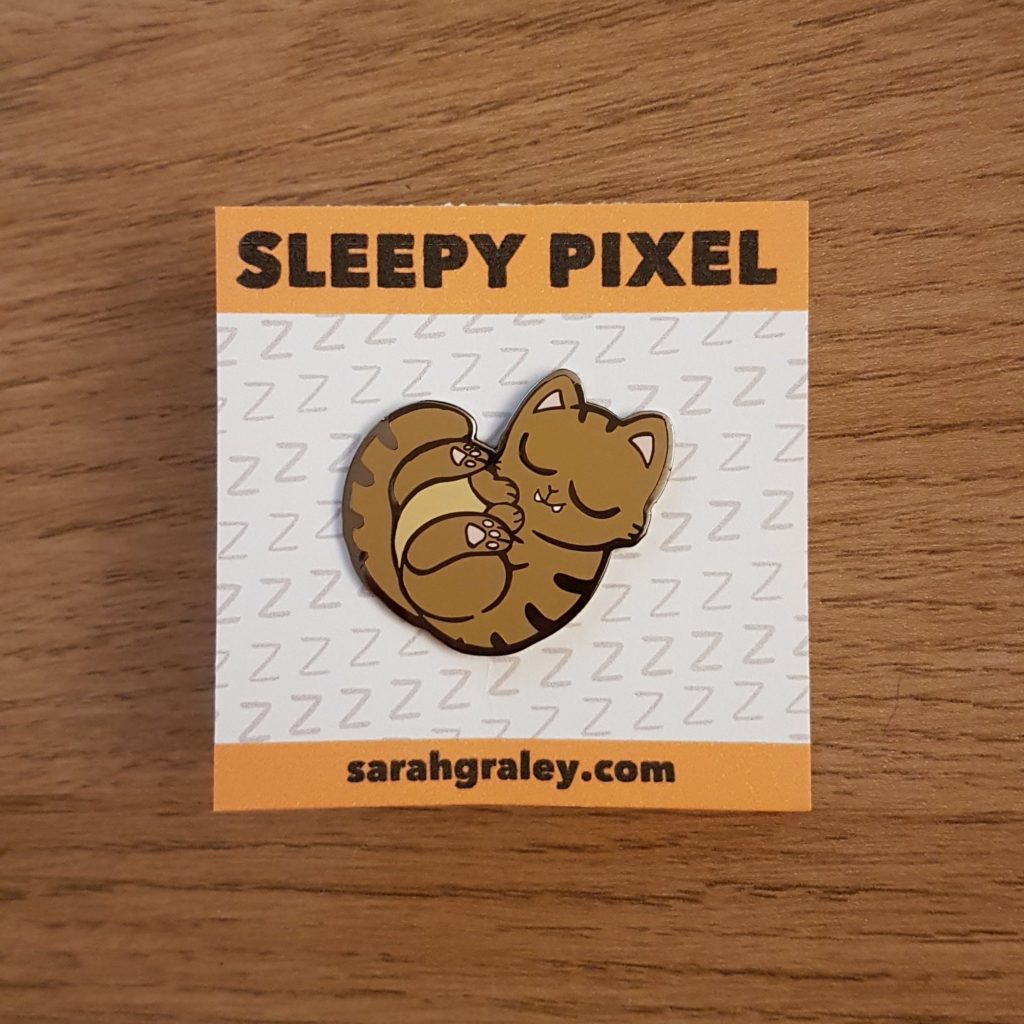 That's all for now, hopefully I'll see you at a signing or event soon!