A first for Our Super Adventure – an 8-panel comic focusing on the lengths that Pixel will go for attention! 😺📱
This comic is from my newest Our Super Adventure book, Video Games and Pizza Parties! Available now from my online store (http://www.sarahgraley.com/shop) and from 16th July 2019 worldwide from bookstores through Oni Press!
MCM Birmingham
Thanks to everyone who came out to MCM Birmingham! It was super fun having a booth for the first time! We're hoping we get one again in 2019 hopefully! We'll keep you all posted for sure!
Here's the booth in all of it's glory: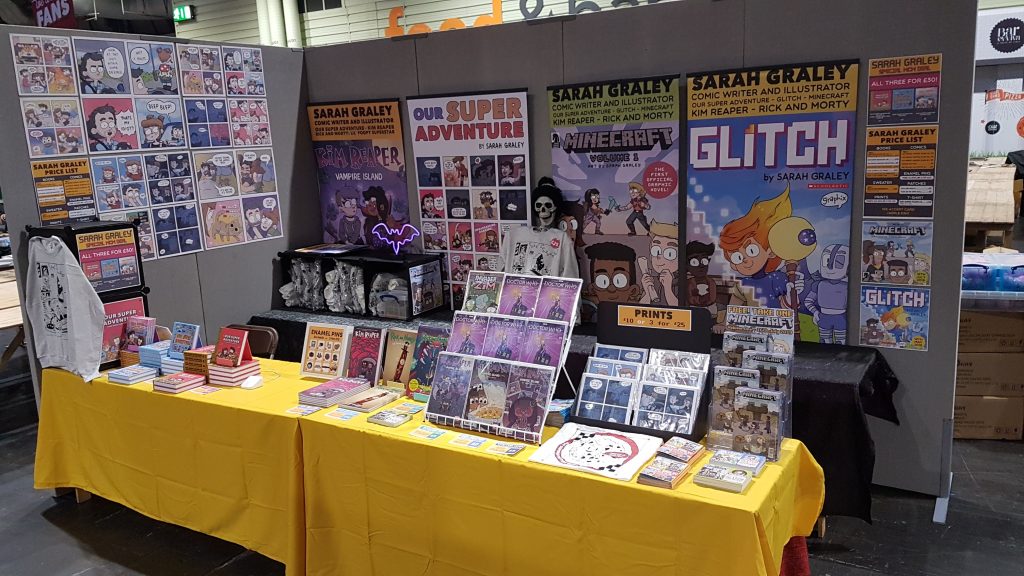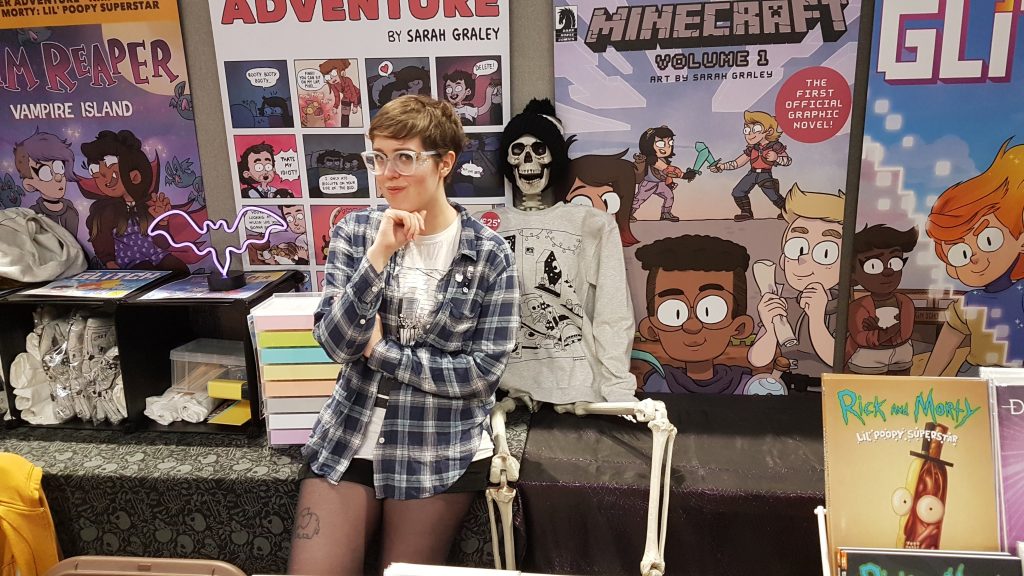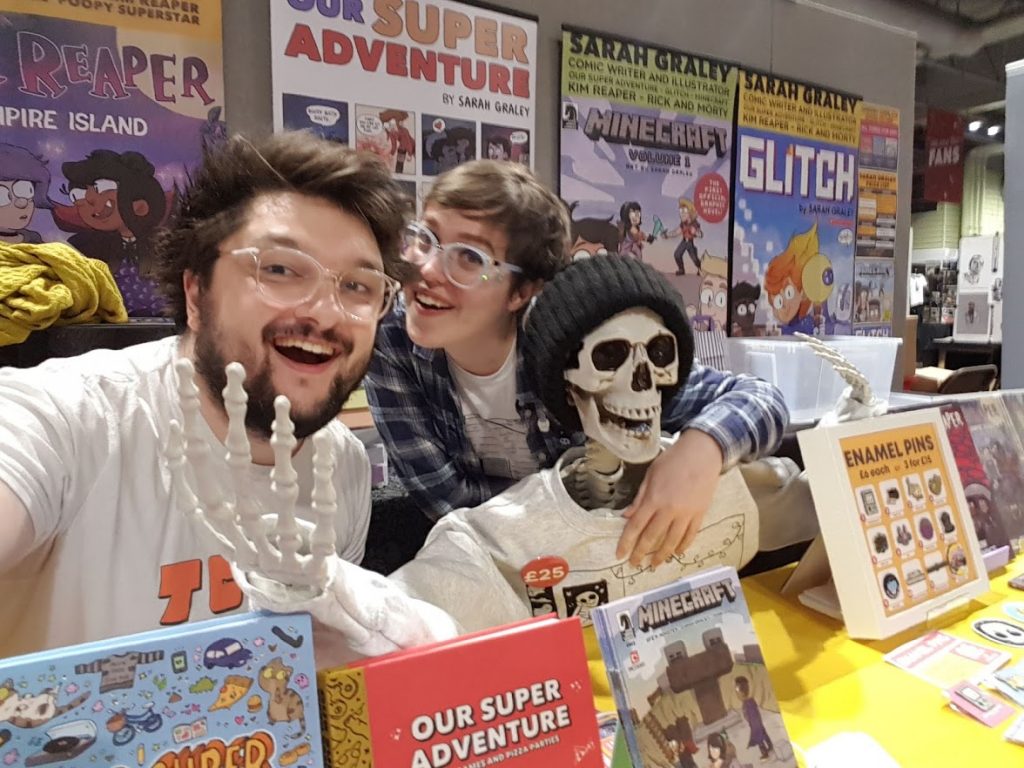 (p.s. I had a haircut! I've wanted to get it cut shorter for a while and I got to donate my hair which felt like a good thing to do! We've still got a few weeks of comics from Our Super Adventure 2 to go, but you'll be seeing my new haircut in comics pretty soon!)
Kim Reaper: Vampire Island #4
The last issue of the current Kim Reaper arc is out this Wednesday (28th November 2018!). You can read the first five pages over at Comicosity right now!
New items on my online shop!
I've just listed copies of my Doctor Who: The Thirteenth Doctor #1 Variant Cover, Kim Reaper: Vampire Island Issues #1, #2 and #3, a Cats and Snacks iron-on patch, and the new Rick and Morty hardcover Book Three with soundchip that contains all five issues of the Lil' Poopy Superstar mini-series that I was the writer and main artist on, as well as five issues of the main comic series, and a cover gallery! Head over to www.sarahgraley.com/shop to have a look!